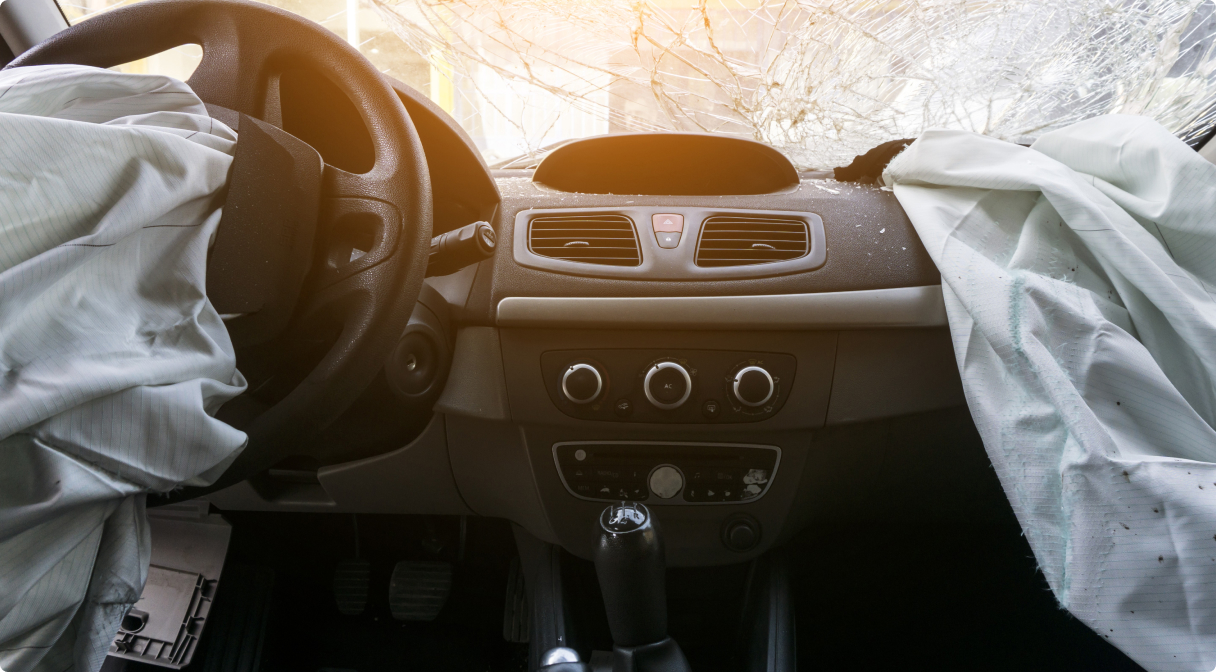 What to Expect From the E-Bike Industry
E-Bike Trends We Can Expect to See in 2022
Since 2017, e-bikes and e-scooters have been a mainstay on the streets of Los Angeles. These vehicles are popularized mainly because they can help reduce traffic congestion, air pollution, and carbon footprint, as well as being a fun way to explore and move about the city.
Micromobility is being touted as replacements for cars, and includes e-scooters, e-bikes, dockless bikes, and even smart bikes. They're meant to be shared, most likely electric-powered, easier to park, and take up less space on the road. Sidewalks, however, are not included. According to Curbed LA, the largest number of e-bikes and e-scooters are found in areas across Los Angeles, such as Westside, Hollywood, Koreatown, and Downtown.
Electric bikes and scooters are dockless systems. They use GPS and smartphone apps to make it easier for riders to find bikes. In the cities that permit them, they are not required to be locked onto anything. There are also no designated pick-up or drop-off points. E-bikes have an electric motor that can increase pedaling up to 15mph, meaning you get a boost while you pedal. But if you stop pedaling, the bike slows just like it would on a regular bike. They are also known as electric-assist bikes and pedal-assist bikes. 
Whether it's Lime, Jump, Metro Bike Share, or even a personally owned one, there are many e-bike options out there for a Los Angeles consumer. They are easy to use, assuming you know how to ride a bicycle, along with following the same laws and regulations as non-electric bikes.
While the electric bicycle industry has been showing steady and impressive growth for the last few years, 2020 saw unparalleled rapid gains in the industry. E-bikes are considered as a beneficial method of transportation. These bikes have become increasingly popular in the United States due to their convenience and easy accessibility.
But what does the e-bike industry have in stock for riders in 2022? Our expert Los Angeles bicycle accident attorneys at West Coast Trial Lawyers will go over a few things we can expect to see this year.
Ending Bans Throughout Los Angeles
E-bikes and e-scooters have been controversial and polarizing since they first appeared on Los Angeles streets. On one side of the debate, there's people who see them as gridlock and environmental saviors, and then there's those who see them as simply sidewalk nuisances. Availability of these micromobility services, as well as the regulations, vary widely from city to city, and oftentimes even change dramatically from week to week.
For example, only last year did the city of West Hollywood overturn the e-scooter and dockless bikes ban. WeHo had gone without a bike share program or any mobility devices within its borders since early 2019. 
Opponents of these devices roaming through our streets have noted in the past the risks that unlicensed vehicles pose for people walking on sidewalks, and also the risks to e-scooter and e-bike riders who don't wear helmets. However, it's safe to say that the changes brought by the pandemic have impacted how people move around their cities and highlighted the need for alternative options for rideshare and public transit.   
Currently, Beverly Hills still upholds a ban on shared e-scooters. Since 2018, the city has implemented an ordinance prohibiting shared mobility devices, specifically motorized scooters, within its city limits. The ordinance prohibits the shared devices from being placed or operated in any public right-of-way or public property per the city's website. The restrictions, however, do not apply to personally-owned vehicles. 
More Protected Bike Lanes
Los Angeles, like every other place in the country, is a car-centric city. It's even infamous for its heavy traffic, and the high incidence of deaths and injuries as a result of it. The problem with riding anything but a car — or even walking— in most places in Los Angeles is that there aren't enough protected lanes for riders to feel safe. According to the NHTSA's Fatality Analysis Reporting System, California is one of the top 10 states  with the highest number of bicyclist deaths in 2019. From 2015 to 2019, California had a total of 57,255 bicycle collisions and 821 bicyclist deaths. Los Angeles contributed the most to these statistics by having 18,656 bicycle accidents and 194 bicyclist fatalities. 
This is why many people choose to illegally ride e-scooters on the sidewalk, even though it is actually where most of the accidents occur. For bikes, however, the city has acknowledged that sometimes the sidewalk is the safest place to ride on a busy street, and it is legal to do so, as long as bike riders do not endanger pedestrians. 
Cities, such as Long Beach, West Hollywood, and Santa Monica have a more stable infrastructure for bike and scooter riders. However, the lack of infrastructure across the LA region is still a big challenge, with there being major gaps in the bike route network and a few protected lanes.
Because of COVID and the decrease in car traffic around the city, LA began showing signs of it slowly becoming more bike-friendly. According to Crosstown, a non-profit news organization, September of 2020 had the least amount of bicycle-vehicle accidents since 2012. Per data from the Los Angeles Police Department (LAPD), 18 bike-vehicle accidents occurred in September, which dropped from 185 during the same period the year before.
Through November of 2020, the total number of bike accidents had decreased by 70 percent to 496. That's less than 1,655 during the same period back in 2019. This is a pivotal time for Los Angeles to reexamine how it could turn itself into a more bike-friendly city — and it has already taken some small, but significant steps in that direction. 
Some examples of progress include the city's May 2020 "slow streets" initiative. This helps create additional space for bicyclists and pedestrians by limiting several streets to local traffic. Also, the city is currently considering a new street safety project that would set up bike lanes and other traffic-calming measures on the very busy Adams Boulevard, which is part of the high-injury network. 
E-Bike Shortage 
According to a pre-pandemic article by The Verge, Deloitte said that it expected 130 million e-bikes to be sold worldwide between 2020 and 2023. The company also noted that "the number of e-bikes on the roads will easily outpace other e-vehicles by the end of next year." While the pandemic certainly threw a wrench into everyone's plans, the last part rings true in 2022. 
In an article written by the Bicycle Retailer, it states that e-bike sales continue to increase as the industry continues to struggle to grasp the responses they have received for e-bikes. Because of this popularity, people may expect to experience longer wait times to purchase an e-bike. And yes, COVID is to blame. 
E-bike sales grew along with other bike categories since the lockdown began in March.
A positive trend that sparked because of the coronavirus pandemic, more people doing outdoor activities like biking also meant that the demand for e-bikes and e-scooters went up, limiting the number of devices. But the problem ran deeper than that. The pandemic also wrecked e-bike supply chains, which most of them start in Asian countries, such as China and Taiwan, that saw strict lockdowns in 2020. 
Though those countries got back to work way sooner and more smoothly than much of the west, they were smacked with unprecedented spikes in demand as soon as their factories reopened. Supply chains have slowly started to catch up, but not fast enough to meet the demand.
Last year was the year of the e-bike backorder, with popular e-bike companies struggling to keep e-bikes in stock. While that will improve in 2022, it will definitely take a good chunk out of the year to do so. 
Cost-Effective E-Bikes
Speaking of affordability, one of the biggest deterrents for purchasing your own e-bike is how expensive they are in comparison to your average pedal bike. The market has long been dominated by industry heavyweights, like Bosch, with its mid-drive e-bikes. Usually, a mid-drive e-bike will often run upwards of the $4,000 range. 
However, 2022 is likely to see a new wave of more cost-effective mid-drive e-bikes. As briefly mentioned before, there are plenty of mid-drive suppliers out in Asia that are growing their market share and helping drive down prices. Currently, one of the most affordable options in the market is the Brose-powered mid-drive e-bike, which is $2,195. 
It's safe to say that owning your own e-bike is not a reality nor a necessity for everyone, so renting them is the most cost-effective option if you don't wish to ride the vehicles frequently. Most systems cost between $1 to $2 per ride, with additional fees based on the length of your trip. There are also monthly and annual plans, along with plans for students and employers. 
Moreover, for Metro Bike and Bike Share Connect smart bikes, riders can use their TAP card instead of having to download an app. Metro Bike fares go for $1.75 per trip, which are closely similar to the cost of taking a Metro bus or train.
Unfortunately, More Accidents
As aforementioned, the reality is that Los Angeles streets were designed for cars. Every other road user is a guest and is more vulnerable to unfortunate situations. Even though they're motorized, e-bike riders run the same fate as normal bicyclists and e-scooter users.
According to the California Highway Patrol's 2017 Annual Report, 9.7 percent of vehicle collisions either injured and/or killed bicyclists. When it comes to e-scooter injuries, they have reportedly increased along with their demand in the U.S.
Statista mentions that about 38 percent of pedestrians had to visit the emergency department because they were involved in an electric scooter accident. Data was collected in California between September 1, 2017 and August 31, 2018. 
Available Damages
An injured e-bike rider can sue the individual at-fault for their negligent behavior that caused the accident. Available compensatory damages for the victim to collect from this type of lawsuit include, but are not limited to:
Lost Wages
Medical Bills
Disfigurement
Property Loss
Pain and Suffering
Emotional Distress 
Loss of Consortium
Loss of Earning Capacity
West Coast Trial Lawyers Is Here to Help
If you have sustained injuries as a result of a bicycle accident, you have the right to hold the guilty party accountable. Our skilled bicycle accident attorneys at West Coast Trial Lawyers can help you recover compensation for the losses you have suffered, including medical bills, property damage, lost wages, and pain and suffering from your injury. 
Contact us today by calling 213-927-3700 or filling out our contact form to schedule a free consultation with our experienced, caring and compassionate legal team.


They know what they're doing, very well. Not only did I not make a single phone call from the day I hired them, but I also received calls from their case managers and paralegals who want to make sure my treatment was going well. They whole team took care of me. Thank you WCTL for taking full responsibility of my case and getting me an amazing settlement.


I can say with confidence that this team is the best in the business. . . . Dean took the time to really listen and hear me out. He assured me that he was going to move mountains because he believed in me, and he ended up doing just that. I've never met a more focused and passionate attorney in my life. If you're looking for a firm that treats its clients with the utmost respect and care, calling WCTL is a no-brainer. I wouldn't think twice about working with them again in the future.