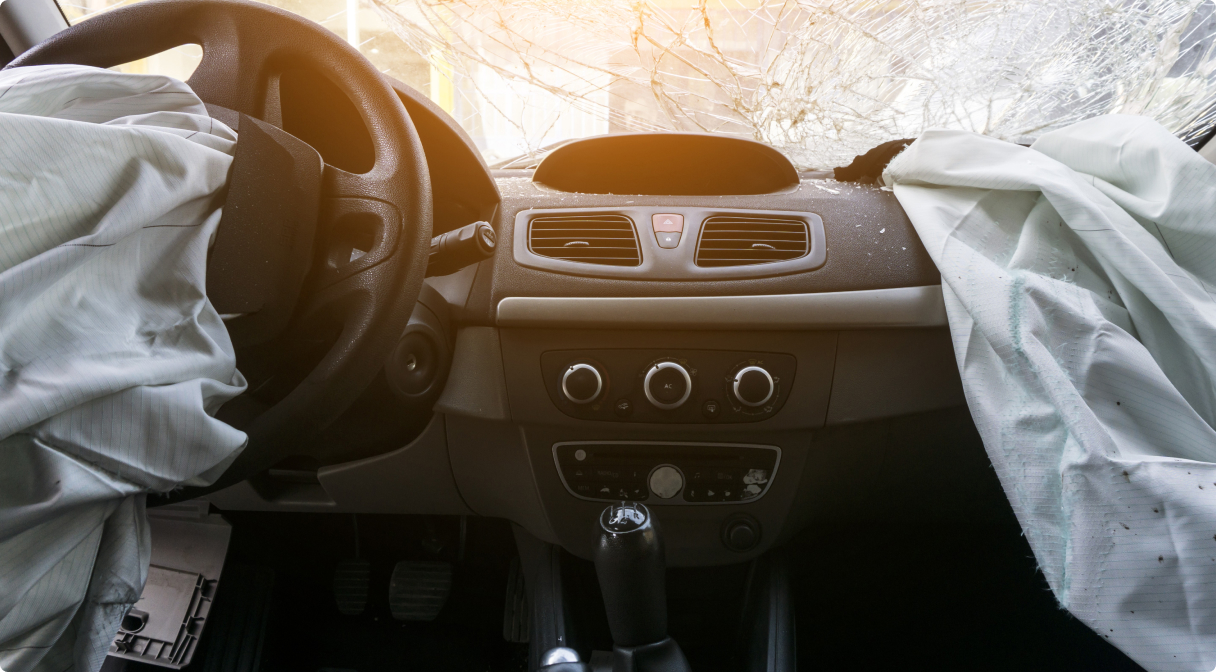 Top 4 Best Bike Paths in California
Bike Riding in Los Angeles: The Best Paths Available for Bicyclists to Use
Los Angeles is home to some of the most beautiful bike paths and trails in the nation. However, it has also been considered one of the most dangerous states for bikers. Regardless of the perfect weather, open roads, and unparalleled scenery, cyclists have been involved in fatal accidents on Los Angeles roads. 
Despite powerful efforts made by non-profit organizations such as Vision Zero, California still averages about 113 cyclist deaths per year, which is significantly over the national average, especially in states like Delaware, which averages about 2 deaths a year.
Though Los Angeles has made a slight effort towards increasing bike safety by improving streets and bike lanes, it is still stressful to constantly check for passing traffic. Nor do these efforts account for human error. Bike accidents in Los Angeles occur way too often. 
If you were involved in a bicycle accident and are seeking legal assistance, our qualified Los Angeles bicycle accident attorneys at West Coast Trial Lawyers will help strengthen your claim and negotiate with insurance companies to get you the compensation you deserve
To schedule a free consultation at our Los Angeles personal injury law firm, please contact our 24/7 legal team by calling 213-927-3700 or filling out our quick contact form.
Griffith Park 
One of the most well-known bike paths in Los Angeles is Griffith Park. Famous for its diverse terrain, these pathways offer several types of land to satisfy various riding styles. For example, for a tranquil cruise around the park, the Crystal Springs Drive and Zoo provides an easy space for relaxed riding. 
As one of the largest municipal parks, the 4,210 acres also extend to hill areas where you can ride with a little more resistance. Mount Hollywood is known for giving riders a rigorous workout. Traffic is rarely reported as an issue, and the Griffith Park Observatory provides a beautiful view for when you need a break from big city living. 
Elysian Park
Not as well known as some of the other parks, Elysian Park is a short 10-minute ride from Los Angeles. Due to its mysterious disposition, the park is rarely full. If you're looking for a spot with a little more privacy, you may want to discover this hidden gem in the heart of downtown. 
As L.A's oldest park, the area has recently been revamped, so be prepared to ride on smooth pavement. Small hills weave throughout the park, making it more of an athletic experience as you travel all the way up to the infamous Hollywood Sign. 
The Rose Bowl 
Though not necessarily the most beautiful bike path, the Rose Bowl Loop is certainly one of the most popular. The Rose Bowl Loop is made up of a three-mile loop that surrounds the stadium, parking lot and golf course. The loop is open to both bicyclists and runners and provides an excellent, safe place to exercise. 
With a slight slope, the loop is tapered with bike barriers as an extra precaution for joggers and cyclists. The stadium also offers water fountains and bathrooms for the rider's convenience.         
Cogswell Dam 
The 7.5 mile long pathway is hidden in the San Gabriel Mountains right above Azusa. Despite its sinister namesake, the Devil's Canyon Dam Truck Trail has been called one of the best.
Though some complain about the lack of cell phone service, others enjoy the break from technology. The park is family-friendly with plenty of space for children, as well as picnic tables along the road for short breaks.
Contact Us to Find Out How We Can Help
If you have sustained injuries as a result of a bicycle accident, you have the right to hold the guilty party accountable. Our skilled Los Angeles bicycle accident attorneys at West Coast Trial Lawyers can help you recover compensation for the losses you have suffered, including medical bills, property damage, lost wages, and pain and suffering from your injury. 
Contact us today by calling 213-927-3700 or filling out our contact form to schedule a free consultation with our experienced, caring and compassionate legal team.


They know what they're doing, very well. Not only did I not make a single phone call from the day I hired them, but I also received calls from their case managers and paralegals who want to make sure my treatment was going well. They whole team took care of me. Thank you WCTL for taking full responsibility of my case and getting me an amazing settlement.


I can say with confidence that this team is the best in the business. . . . Dean took the time to really listen and hear me out. He assured me that he was going to move mountains because he believed in me, and he ended up doing just that. I've never met a more focused and passionate attorney in my life. If you're looking for a firm that treats its clients with the utmost respect and care, calling WCTL is a no-brainer. I wouldn't think twice about working with them again in the future.