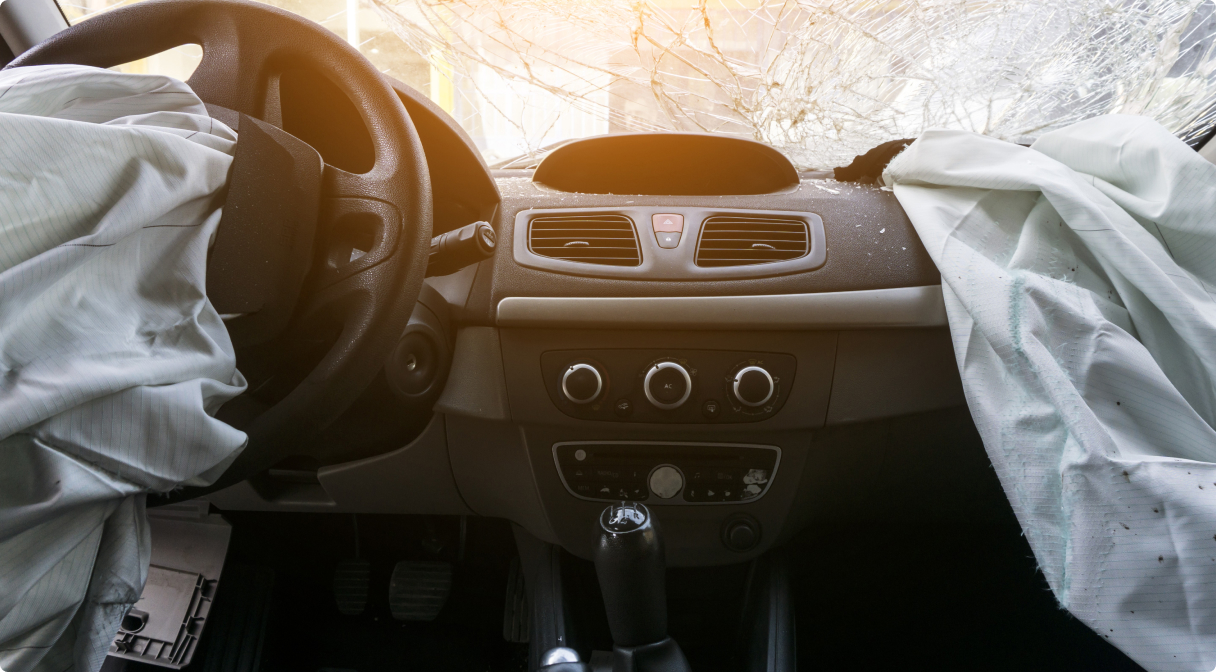 Bike Sharing Accidents in California
Injured From a Bike Share Accident in California? Here Are Some Helpful Tips to Help You Get the Compensation You Deserve
Despite being known for traffic collisions and car accidents, California is home to America's most powerful transportation corporations, such as Uber, Lyft, and the rapidly growing Metro Bike Share Program. Though strong efforts from non-profit programs, such as Vision Zero, have decreased traffic crashes by 22 percent since 2016, There is still work to do in the car crash, hit and run, and bike and car collision categories. 
Cyclists are exposed to the most risks while driving. Even after the expansion of bike sharing systems, California streets are more dangerous than ever. If you were involved in a bicycle accident and would like to seek compensation for damages, West Coast Trial Lawyers has experienced bicycle accident attorneys who are available 24/7 to provide legal assistance.     
To schedule a free consultation, you may reach us by calling 213-927-3700 or filling out our quick contact form.       
Why Are Bike Share Systems Popular?
Californians are known for their eco-friendly, healthy lifestyles. With the introduction of bike sharing programs in 2016, more locals have integrated cycling into their daily routines. 
During the first year of Metro Bike Share being open to the public, over 93 charging stations were built and held nearly 1,400 bikes in the downtown area. This ambitious roll-out flourished in many California cities. 
Metro Bike Share began growing its popularity due to several factors, which include availability, affordability, and general convenience. 
Bike Share Law
Similar to Uber and Lyft, the concept of bike sharing is still very modern. When presented with new issues, the legality surrounding these programs will slowly evolve, as well.  With new issues, also come new benefits to bike sharing.This can be confusing since liability and fault can be difficult to determine. However, the law will consider the following situations: injury due to malfunction or injury from an outside influence. 
Injured by a Car While Riding a Bike Share      
Efforts from non-profit organizations, such as Vision Zero and the Los Angeles County Bicycle Coalition, have improved bike safety  with the addition of bike trails and reconstruction of roads. Nonetheless, out of all California cities, Los Angeles is still ranked high for having the most car and bike accidents. Due to a bicyclist's level of vulnerability, they often suffer the most severe injuries. It is important to understand the law as a bicyclist before getting on the road. 
If you were injured by a vehicle while using bike share, you will be given the right to file an insurance claim against the at-fault driver. Los Angeles law encourages bicyclists and motorists to share the road. Motorists are also expected to give bicyclists the right-of-way. Unfortunately, not all motorists follow this rule, which is one of the main reasons as to why bicyclists are often in accidents involving vehicles. If you were injured in a bike crash, it is encouraged for you to contact a personal injury attorney.    
Injured by a Bike Share Malfunction 
In some cities, piles of broken bikes have created tiny bike graveyards that consist of broken or unused bike share equipment. In countries like China, the number of damaged bikes have become concerning. Those who use bike share are unaware of the overall condition of the bike. It is expected for the company to provide safe, high quality products for its consumers to use. 
If the company fails to meet these expectations, then they will be subject to product liability. Product liability requires all corporations to test their merchandise for safety purposes before releasing them to the public. The court determines negligence based on what is foreseeable, such as proper maintenance and care. The courts will also examine any product defects that contributed to the accident. Damages will be calculated based on the manufacturer's degree of fault. 
Contact Us to Find Out How We Can Help
If you have sustained injuries as a result of a bicycle accident, you have the right to hold the guilty party accountable. Our skilled bicycle accident attorneys at West Coast Trial Lawyers can help you recover compensation for the losses you have suffered, including medical bills, property damage, lost wages, and pain and suffering from your injury. 
Contact us today by calling 213-927-3700 or filling out our contact form to schedule a free consultation with our experienced, caring and compassionate legal team.


They know what they're doing, very well. Not only did I not make a single phone call from the day I hired them, but I also received calls from their case managers and paralegals who want to make sure my treatment was going well. They whole team took care of me. Thank you WCTL for taking full responsibility of my case and getting me an amazing settlement.


I can say with confidence that this team is the best in the business. . . . Dean took the time to really listen and hear me out. He assured me that he was going to move mountains because he believed in me, and he ended up doing just that. I've never met a more focused and passionate attorney in my life. If you're looking for a firm that treats its clients with the utmost respect and care, calling WCTL is a no-brainer. I wouldn't think twice about working with them again in the future.