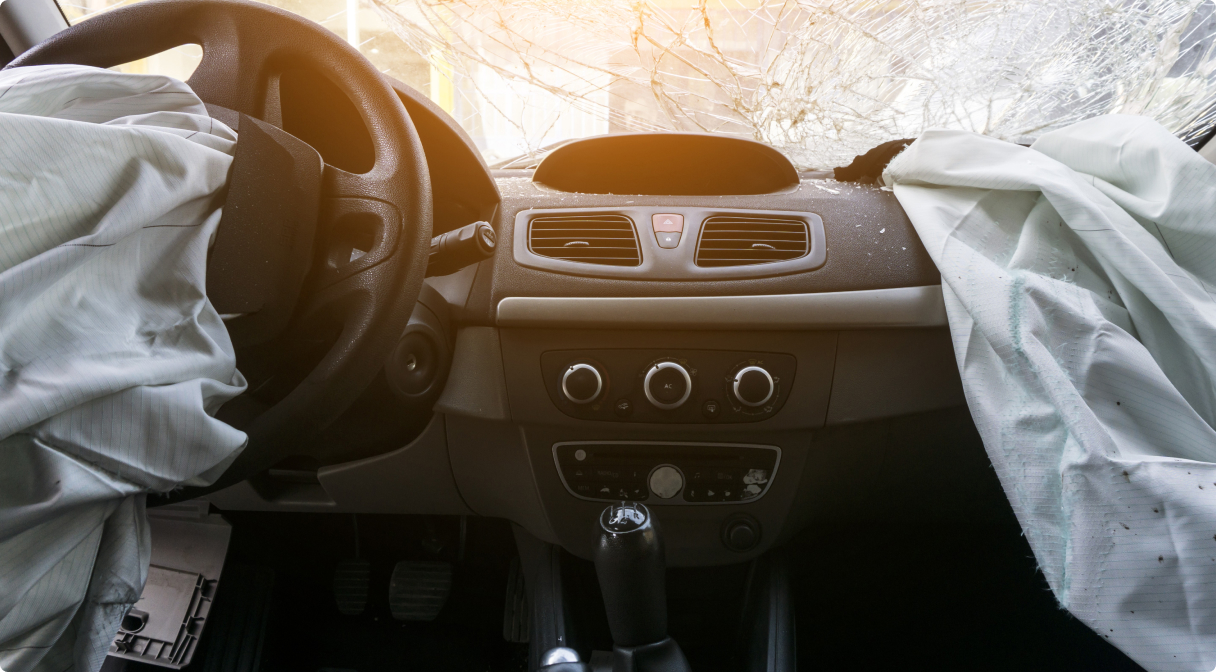 Electric Bike Accidents in California
How Are Electric Bike Accidents Handled in California?
It's no secret that California streets are notoriously dangerous for anyone who comes in contact with them — regardless of the type of transportation. However, riding an electric bike still manages to raise the risk factor of getting into an accident, which is why there is a need for safety precautions to be taken. Electric bikes have become very popular throughout California, especially in tourist and beach areas. With nice weather year-round and an increase in the interest of searching for alternative types of transportation, we are starting to see an uptick in electric bike accidents that are leaving some riders with severe injuries. Electric bikes, also known as e-bikes, are progressively becoming more in demand. U.S. e-bike sales have made an estimate of $144 million in 2018. Deloitte, a consulting firm, expects about 130 million e-bikes to be sold globally between 2020 and 2023. They are designed to be as safe as traditional bicycles, do not compromise consumer safety, and benefit bicyclists who may be discouraged from riding a traditional bicycle due to limited physical fitness, age, disability or convenience. An e-bike has many of the same components as a regular bicycle, and they're regulated like bicycles. Those who have e-bikes or human-powered bicycles are required to follow similar rules and regulations of the road. As the name suggests, electrical bikes have a motor, battery, and a controller, which allows riders to reach higher speeds with less exertion than a normal bike. However, higher speeds also mean having a greater risk for accidents and injuries. Since the exposure is similar to bikes and e-scooters, the rider is less protected and the outcome could be fatal if it collides with a car, truck, or bus. If you were involved in an electric bicycle accident and would like to pursue legal actions against the party at-fault for damages, our qualified
bicycle accident attorneys
at
West Coast Trial Lawyers
are readily available to assist you with your case. With our track record of
winning more than 5,000 personal injury cases
, we are confident that we will deliver a good outcome to your settlement. To schedule a
free consultation
, please contact our
24/7 legal team
by calling
213-927-3700
or filling out our
quick contact form
.
Laws Regulating Electric Bikes
Electric bikes are still a novelty in Los Angeles, as with other micro-mobility modes of transportation. This means that legislation has not yet caught up to its fast and somewhat sudden growth. According to
CVC 312.5(a)
, an e-bike is identified as a bicycle that has an electric motor of less than 750 watts and pedals installed.
A class 1 e-bike has a motor that helps the rider only when they are pedaling. Once the e-bike reaches a speed of 20 mph, it will no longer assist the bicyclist.
A class 2 e-bike has a motor that is used to propel the bicycle. Once the e-bike reaches a speed of 20 mph, it will no longer assist the bicyclist.
A class 3 e-bike has a motor that will work only when the rider is pedaling. Once the e-bike reaches a speed of 28 mph, it will no longer assist the bicyclist. This e-bike has a speedometer installed.
Each class is then subject to regulation at the state and local level. The classes were determined based on two factors:
The top powered-speed of the bike
The level of pedal assistance the motor is capable of receiving
Under
California law
, electric bikes are treated similarily to regular bicycles. Riders are largely exempt from the normal laws that apply to cars and motorcycles. These rules are:
Riders must be 16 years of age or older to ride a class 3 electric bicycle.
A person under the age of 18 must wear a properly fitted and fastened bicycle helmet when riding on a public roadway or bikeway.
Riders shouldn't ride on freeways.
It is unlawful to operate an electrically motorized bike on a roadway while under the influence of drugs and/or alcohol.
Use may be restricted or prohibited by local ordinance.
Riders must ride on designated bike lanes, or wherever bikes are permitted.
Under
AB1096
, it is prohibited to tamper with or modify electric bicycles to change their speed capability unless the classification label is also changed. Furthermore, according to
CVC406(b)
, electric bike manufacturers are required to notify buyers that their existing insurance coverage will most likely not cover any accidents involving an e-bike. The buyer must reach out to their insurance company to determine whether or not there is coverage available for them to use. It's important to note that local governments have the authority to restrict the use of e-bikes under motor power on bike paths. When in doubt, check with your town, city, or county for local rules and regulations.
Most Common Causes of Electric Bike Accidents
Riding an electric bike can be very dangerous, given California's crowded roads and aggressive drivers. Similar to other micro-mobility modes of transportation, such as
e-scooters
, some of the most common causes of electric bike accidents are:
Speeding
Distracted drivers
Road rage
Poor weather conditions
Road hazards
Drugs and alcohol
Moreover, since riders don't need a license to operate an e-bike, teenagers are particularly at risk of experiencing accidents. Another common accident is being
hit by a car door while on your bike
. Also, it goes without saying that a rider who doesn't wear a helmet is also setting themselves up for severe injuries in the event of an accident. Other recommendations to prevent accidents include:
Wearing bright, neon clothing
Placing reflective lights on visible areas of the e-bike
Installing a horn or bell to notify drivers of your presence
Types of Electric Bike Accident Injuries
Electric bike injuries are similar to those experienced on normal bikes, but as previously mentioned, these can be a bit worse given the higher speeds.
Broken bones
Neck and back injury
Arm and leg injury
Spinal cord injury
Facial injury
Nerve damages
Brain injury
Wrongful death
Determining Liability
If you experienced an electric bike accident and sustained injuries due to another individual's negligence, you have the right to hold that person or entity responsible. In cases where the at-fault party was an automobile driver, the victim must prove that their negligence was the main factor in the crash. This also applies to those who were caught driving while intoxicated, speeding, or committing other types of reckless actions. In a similar fashion, pedestrians and other e-bike drivers can also be held accountable in a personal injury lawsuit, depending on the circumstances of the accident. But what if your accident was caused not by another person per se, but by the faulty road conditions you were riding on? The city or governmental agency responsible for maintaining roadway conditions can be held liable for the accident. And lastly, if your accident occurred due to a malfunction with the e-bike itself, as the victim, you can sue the manufacturer for a faulty design, defective manufacturing, or labeling or warning error claims.
Available Damages
If you have suffered injuries or property loss after an electrical bike accident because of someone else's negligence, you may be entitled to compensatory damages for:
Emotional Distress
Lost Wages
Property Loss
Medical Bills
Loss of Consortium
Furthermore, if it can be proven that the other party deliberately tried to cause you harm, you may also be entitled to
punitive damages
. Punitive damages are awarded at the court's discretion and are intended to punish a wrongdoer for his or her deliberate acts of malice.
West Coast Trial Lawyers Is Here to Help
If you have sustained injuries as a result of a bicycle accident, you have the right to hold the guilty party accountable. Our skilled
bicycle accident attorneys
at
West Coast Trial Lawyers
can help you recover compensation for the losses you have suffered, including medical bills, property damage, lost wages, and pain and suffering from your injury. Contact us today by calling
213-927-3700
or filling out our
contact form
to schedule a free consultation with our experienced, caring and compassionate legal team.


They know what they're doing, very well. Not only did I not make a single phone call from the day I hired them, but I also received calls from their case managers and paralegals who want to make sure my treatment was going well. They whole team took care of me. Thank you WCTL for taking full responsibility of my case and getting me an amazing settlement.


I can say with confidence that this team is the best in the business. . . . Dean took the time to really listen and hear me out. He assured me that he was going to move mountains because he believed in me, and he ended up doing just that. I've never met a more focused and passionate attorney in my life. If you're looking for a firm that treats its clients with the utmost respect and care, calling WCTL is a no-brainer. I wouldn't think twice about working with them again in the future.