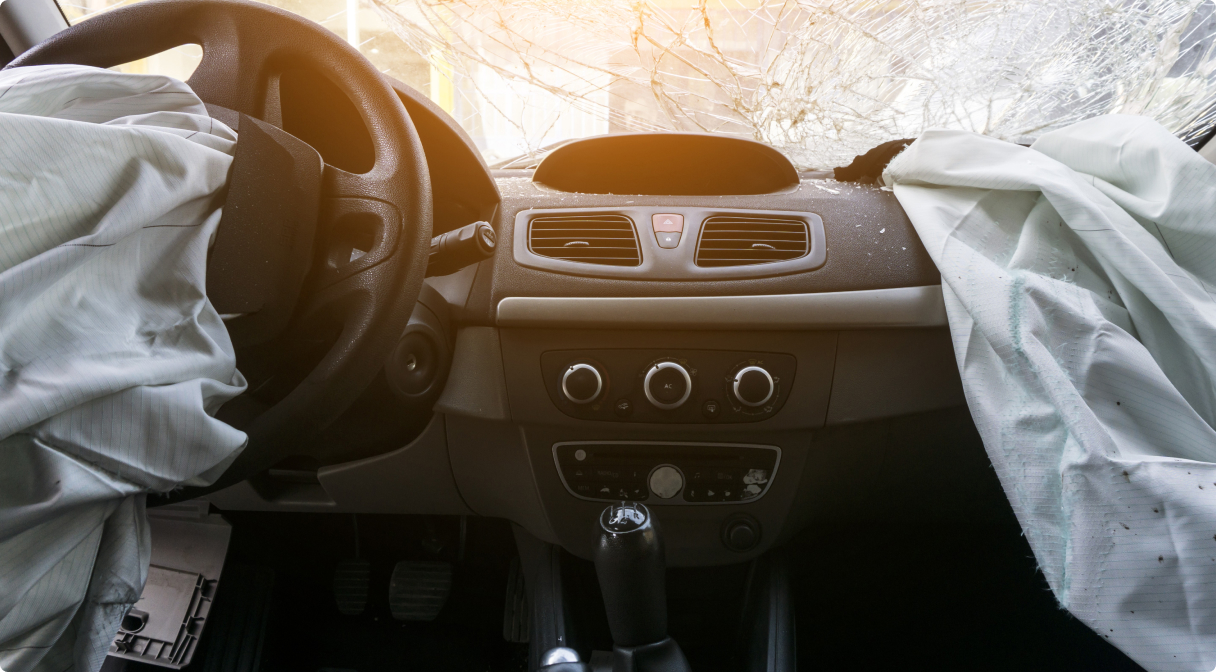 Bike on Bike Accidents, Injuries, and Insurance
5 Steps to Take After a Bike on Bike Accident
Bike on bike accidents aren't as common as bike and car accidents. The injuries are often less severe, as well. However, bike on bike accidents do happen and when they occur you may be wondering about your legal rights. 
Our qualified bicycle accident attorneys at West Coast Trial Lawyers have a comprehensive grasp on bicycle laws and a proven track record of successful personal injury cases. We are always available to answer any questions you may have regarding liability and available damages after a bike on bike accident. 
To schedule a free consultation, please contact our 24/7 legal team by calling 213-927-3700 or filling out our quick contact form.
What to Do After a Bike on Bike Accident 
As more and more Los Angeles residents are going green and trying healthier ways to transit, bicyclists are filling the streets by the thousands. Whether you're traveling across the country or are a permanent resident, you must adhere to the laws in the city of your current location.
However, let's face the reality. There are some bicyclists who either don't know the rules or simply refuse to follow them. Listed below are the vital steps you need to take if you have been in a bike on bike accident.
Check all parties for physical injuries. Believe it or not, someone may not realize the extent of their injuries right away - this is particularly true with concussions and other types of brain injuries.
Call 911. Use your best judgment to assess the situation. Even if the other party states that they are okay, they may still need attention. This normally occurs with head and spinal injuries. If you're dealing with a situation that has the potential to escalate,  be sure to contact the police as soon as possible. You may only need to contact the police if there is significant property damage, if the other party is unreasonably irate, or if there is severe injury.
Get to a safe place. Immediately remove yourself and the other person from danger. This means getting out of the bike pathway or moving to the side of oncoming traffic.
Exchange information. Once in a safe place, make sure to not only exchange personal information but bike insurance information, as well.
Take pictures. Document the situation in full detail and take pictures of any damage done to your personal property. It is also a good practice to take photos of any bruises or open wounds, even if they do not require hospital attention.
Standalone Bike Insurance Policies May Cover:
Crash damage to bike frame and wheels
Accident failure of frame or wheel
Total loss by the crash
Loss by theft
Theft of spare parts
Liability to others
Roadside assistance
Replacement bike rental
Bike Insurance in Los Angeles 
Unlike automobiles, California does not require the rider to be insured when owning or operating a bicycle. In case of an accident, other insurance policies may cover bicycle collisions contingent on the clauses in the agreement. Homeowners insurance usually covers bike on bike accidents, but auto insurance policies typically do not. If a bike is struck by a car, the insurance company usually files the dispute as an "under or uninsured" vehicle accident.
Home Insurance. Your home insurance may also impact how you can pay for your damages. If your particular contract offers "personal activity coverage" then your bike accident will be considered under the following. If it is a "location only" policy then your bicycle accident coverage is probably little to none.
Bike Insurance. Though these policies exist, they are not regulated across the industry and can range greatly in price.  Insurance companies may charge you differently based on the condition of the bike and how often it is being used.
No Insurance. Large companies, such as Geico, do not have bike-only coverage plans. There are smaller companies that offer this option, but are scarce in most states. Although a few home insurance plans cover some bike accidents, professional riders may be out of luck.
West Coast Trial Lawyers Is Here to Help
If you have sustained injuries as a result of a bicycle accident, you have the right to hold the guilty party accountable. Our skilled bicycle accident attorneys at West Coast Trial Lawyers can help you recover compensation for the losses you have suffered, including medical bills, property damage, lost wages, and pain and suffering from your injury. 
Contact us today by calling 213-927-3700 or filling out our contact form to schedule a free consultation with our experienced, caring and compassionate legal team.


They know what they're doing, very well. Not only did I not make a single phone call from the day I hired them, but I also received calls from their case managers and paralegals who want to make sure my treatment was going well. They whole team took care of me. Thank you WCTL for taking full responsibility of my case and getting me an amazing settlement.


I can say with confidence that this team is the best in the business. . . . Dean took the time to really listen and hear me out. He assured me that he was going to move mountains because he believed in me, and he ended up doing just that. I've never met a more focused and passionate attorney in my life. If you're looking for a firm that treats its clients with the utmost respect and care, calling WCTL is a no-brainer. I wouldn't think twice about working with them again in the future.