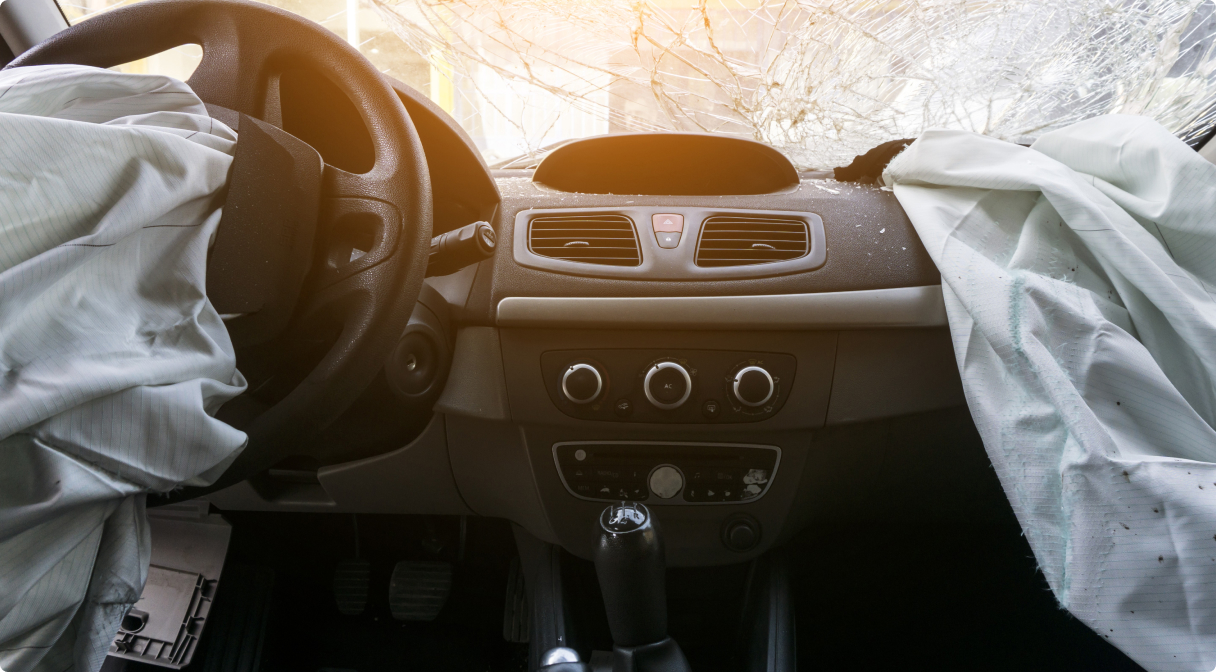 2022 Los Angeles Bike Riding Laws
What Bike Riding Laws Are Bicyclists Required to Follow in Los Angeles?
From the Griffith Park nine-mile loop to the charming Arroyo Seco Bike Path, Los Angeles is home to thousands of cyclists. However, with a city that has over 28,000 miles of street lanes, only 0.6 percent are made for bikes. If you're new to Los Angeles you may have quickly noticed the ever flourishing bike culture and the rapid spread of bike sharing systems. 
Unfortunately, California is one of the highest ranking states in the U.S when it comes to bicyclist deaths. Understanding the law and the vehicle codes that apply to bicycling will help you stay safe. 
However, bicycle accidents can occur. And when they do, it is best to have strong legal representation. Our qualified Los Angeles bicycle accident attorneys at West Coast Trial Lawyers have over 60 years of collective legal experience in handling personal injury cases. Our 24/7 legal team is always available to answer any questions you may have regarding your rights as a bicyclist in California.
To schedule a free consultation, we welcome you to contact us by calling 213-927-3700 or filling out our quick contact form.
Where Can I Ride My Bike?
Under California Vehicle Code 21200, bicyclists are expected to follow the same rules and regulations as all motorists, with only a few exceptions. In certain counties, you are given the freedom to ride your bike wherever you want, however, it does not mean that it is safe.
Listed below are a few areas where you are permitted to ride your bike along with rules regarding those selected locations.
The Bike Lane (CVC 21208) - If the bicyclist is moving slower than the traffic, it is suggested to use the bike lane except when making left turns, passing obstructions, or otherwise instructed.
Riding With Traffic (CVC 21208) - A bicyclist must move with traffic and stay along the right side of the road except when making a left turn, avoiding road construction, or on a one-way street.
Freeways (CVC 21960) - All bikes, including motorized bicycles, are not permitted on the freeway or expressways.
Toll Bridges (CVC 23330) - Riding a bike on a toll bridge is illegal unless otherwise instructed by the California Department of Transportation.
Bike Path - A welcome area dedicated for cyclists. However, you are prohibited from stopping or parking your bike on the path.
Can I Ride My Bike on the Sidewalk?
Under California Vehicle Code 21200, bicyclists are given the same rights and responsibilities as all drivers. However, there are rules that are specifically made for bicyclists to keep them safe on and off the road.
According to LAMC 56.15, the City of Los Angeles permits riding on the sidewalk as long as it is not done with a "willful or wanton disregard for the safety of persons or property." 
Although some cities in Los Angeles County do not allow bicyclists to ride on the sidewalk, others may limit that to only "business districts." Business districts include buildings that are not used as single family homes.
Bicycle Equipment
Bicycles have experienced a multitude of evolutions over the years, including various types of designs suited for certain activities and the installation of electrical motors. The state has also started to shift more focus and budget into making safe and efficient bike routes, we have documented the top Los Angeles bike routes here. Bicyclists may also add their own touch to alter their bicycles. Under California Vehicle Code 21201, alterations must meet these standards:
Size. Bicycles may range in size, but must be small enough so the rider can start and stop it with one leg off the ground.
Brakes. Bicycles must have a functioning brake system that allows the rider to stop without skidding on dry, level, or clean pavement.
Lights. Nighttime riders must have a visible headlight placed on the body of their bicycle.
Reflectors. Nighttime riders must also:

Have a red reflector visible from the back
Have a white or yellow reflector on the pedals or bicyclist's shoes
Have a white or yellow reflector on the front of the bicycle and on each side of the bicycle
Bike Rules in Los Angeles
All riders who are under the age of 18 are required to wear a helmet when riding a bike.
Riders are not allowed to wear earplugs or headsets that cover both ears.
Riders are permitted to use their cellphones while riding, but are encouraged to do this cautiously.
Bicyclists cannot ride if they are over the legal limit for drugs or alcohol.
Bicyclists cannot park or leave their bike on the sidewalk or anywhere that obstructs normal commuters.
West Coast Trial Lawyers Is Here to Help
If you have sustained injuries as a result of a bicycle accident, you have the right to hold the guilty party accountable. Our skilled bicycle accident attorneys at West Coast Trial Lawyers can help you recover compensation for the losses you have suffered, including medical bills, property damage, lost wages, and pain and suffering from your injury. 
Contact us today by calling 213-927-3700 or filling out our contact form to schedule a free consultation with our experienced, caring and compassionate legal team.


They know what they're doing, very well. Not only did I not make a single phone call from the day I hired them, but I also received calls from their case managers and paralegals who want to make sure my treatment was going well. They whole team took care of me. Thank you WCTL for taking full responsibility of my case and getting me an amazing settlement.


I can say with confidence that this team is the best in the business. . . . Dean took the time to really listen and hear me out. He assured me that he was going to move mountains because he believed in me, and he ended up doing just that. I've never met a more focused and passionate attorney in my life. If you're looking for a firm that treats its clients with the utmost respect and care, calling WCTL is a no-brainer. I wouldn't think twice about working with them again in the future.