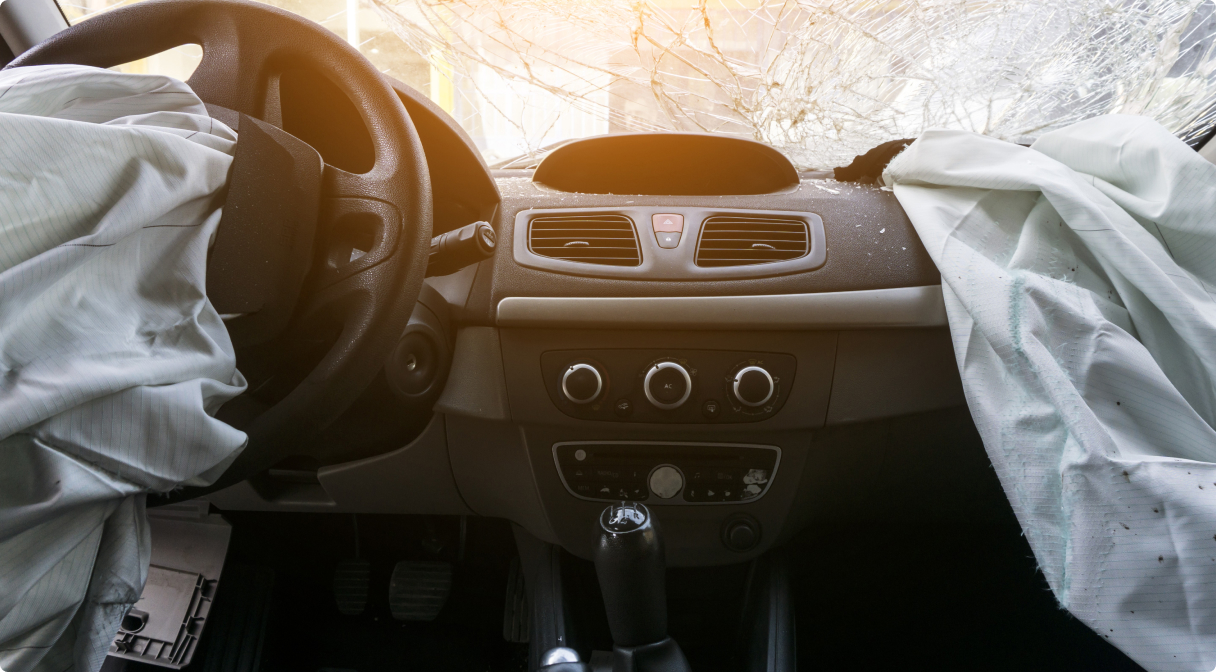 Bike Safety Checklist
What You Should Check for Before Riding Your Bike on California Roads
Bicycle accidents are the leading cause of death for children and older adults in Los Angeles. According to a study conducted by the LA Vision Zero Project, approximately 200 people die each year from a bicycle accident. 
At West Coast Trial Lawyers, we understand the dangers that come along with riding a bicycle, especially when the bicyclist does not know any safety precautions. Our qualified bicycle accident attorneys have over 60 years of collective legal experience in handling personal injury cases, with many including bicycle accidents. 
If you were involved in a bicycle accident and would like to pursue legal actions against the party at-fault for damages, our 24/7 legal team will assess your case to determine what essential steps must be fulfilled in order to get you the compensation you deserve.
To schedule a free consultation, please contact our 24/7 legal team by calling 213-927-3700 or filling out our quick contact form.
Bicycle Safety Checklist
To ensure your safety, we've created a list of what you should check for to make sure you are properly using your bike while on the road. 
The Bicycle Frame
Dents or cracks in the frame.
Rust patches that could weaken the frame.
Security of the frame (all parts are tightly screwed).
Tight seats, handlebars, and the front fork. 
Appropriate seat height.
Make sure the handlebar is in line with the front wheel.
The Tires and Wheels 
Fully inflated tires. 
Tire tread.
Visible bulging damage.
Free spinning wheels. 
Bicycle Brakes 
Brakes are stopping the spinning wheels without slipping.
Test to see that your bike does not move forward while applying the brakes. 
Brake pads should have 3/16 of an inch of rubber. 
Hand brakes should have some resistance when squeezed and should not squeeze all the way.
Crank and Chain 
The crack is sturdy.
The pedals are sturdy.
The chain is lubricated. 
Adult Gear
Helmet 
Mini first aid kit 
Bell or horn
Reflective wheel stripes
GPS 
Bike mirrors and reflective sticker 
Helmet or handlebar headlight 
What Children Should Wear 
Childproof helmet 
Elbow pads 
Knee pads 
Bright colors 
Available Damages
Accidents happen. If you were injured as a result of someone else's negligence, you may be entitled to compensation for your losses. Damages are a type of monetary award that is determined by a court of law to help compensate an aggrieved individual for any losses or injuries sustained as a result of someone's negligence. 
Economic damages are intended to compensate a plaintiff for losses that a dollar amount can readily be attached to. It is calculated by determining the amount of out-of-pocket losses an aggrieved individual has or will expect to incur as a result of their injuries. A few examples of economic losses include:
Loss of Earning Capacity
Medical Bills
Lost Wages
Non-economic damages are essentially intended to cover losses that are thought of as subjective and will not necessarily cover out-of-pocket losses. This may include compensation for:
Emotional Distress
Pain and Suffering
Loss of Enjoyment of Life
The third type of damages a California court may award are known as punitive damages. Punitive damages are intended as punishment and are only awarded when a defendant's behavior is especially harmful. It is relatively rare and, in fact, is only incorporated in 5 percent of all verdicts.
Contact Us to Find Out How We Can Help
If you have sustained injuries as a result of a bicycle accident, you have the right to hold the guilty party accountable. Our skilled bicycle accident attorneys at West Coast Trial Lawyers can help you recover compensation for the losses you have suffered, including medical bills, property damage, lost wages, and pain and suffering from your injury. 
Contact us today by calling 213-927-3700 or filling out our  contact form to schedule a free consultation with our experienced, caring and compassionate legal team.


They know what they're doing, very well. Not only did I not make a single phone call from the day I hired them, but I also received calls from their case managers and paralegals who want to make sure my treatment was going well. They whole team took care of me. Thank you WCTL for taking full responsibility of my case and getting me an amazing settlement.


I can say with confidence that this team is the best in the business. . . . Dean took the time to really listen and hear me out. He assured me that he was going to move mountains because he believed in me, and he ended up doing just that. I've never met a more focused and passionate attorney in my life. If you're looking for a firm that treats its clients with the utmost respect and care, calling WCTL is a no-brainer. I wouldn't think twice about working with them again in the future.