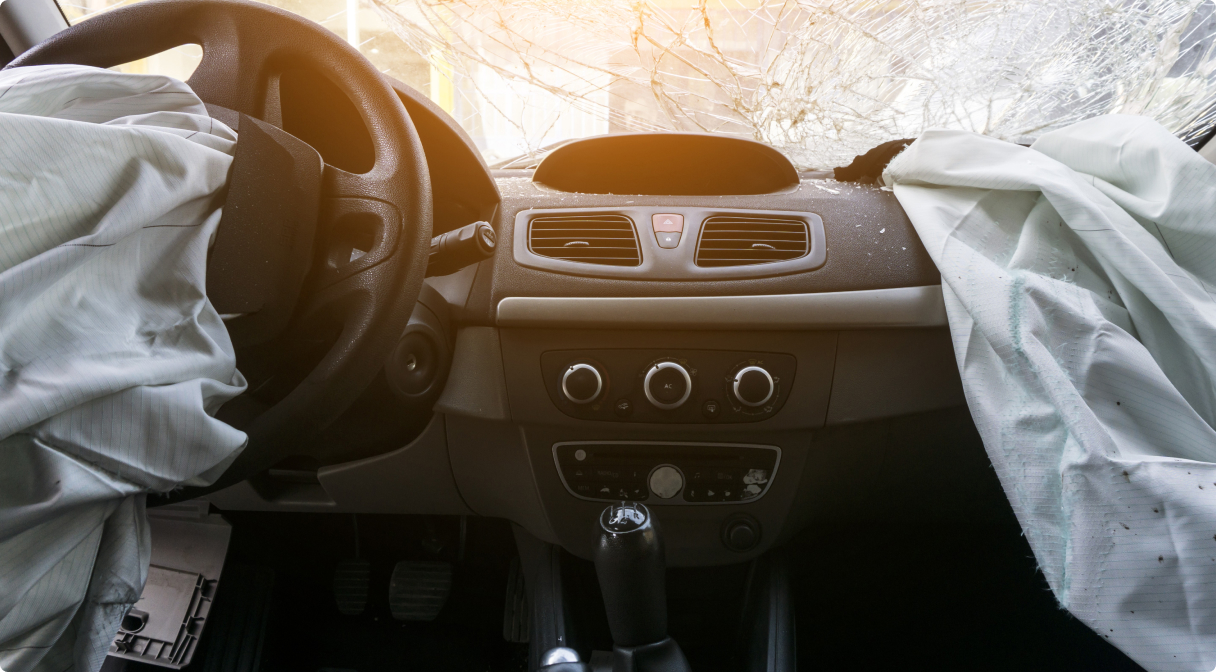 Getting Into a Bike Accident With an Uninsured Driver
Got Into a Bike Accident With an Uninsured Driver: What Should I Do?
Although bicycling can be a healthy, fun, and convenient way to get around, it can also be very dangerous. Bicycle accidents can result in serious or fatal injuries, leading to expensive medical bills, lost wages, pain and suffering, and many other financial burdens. 
At West Coast Trial Lawyers, we often get asked about uninsured drivers who cause an accident. In California, uninsured drivers are on the rise. In general, accidents will create a lot of stress for every party involved. However, when a victim gets into a collision with an uninsured driver, it builds even more stress. Many often wonder how an at-fault motorist can be held accountable if they do not have insurance.
If you were involved in an accident with an uninsured or underinsured driver, our qualified bicycle accident attorneys are available 24/7 to offer legal assistance. We will review your case to determine necessary courses of action to ensure you get the compensation you deserve.
To schedule a free consultation, please contact us by calling 213-927-3700 or filling out our quick contact form.
Uninsured/Underinsured Motorist Coverage (UM/UIM)
Under California law, motorists are required to have auto insurance that includes the minimum of $15,000 for bodily injury or death per individual, $30,000 for total bodily injury or death per accident, and $5,000 for property damage. Oftentimes, a driver may choose to drive a vehicle without having auto insurance as they are unable to afford paying monthly for it. However, California's Low Cost Auto (CLCA) Insurance program offers assistance to drivers by cooperating with auto insurance companies to ensure that California drivers are able to afford paying monthly for insurance. 
Although these resources are available to make paying for auto insurance less of a financial burden, many drivers still refuse to have it. This is particularly why it is encouraged to have uninsured/underinsured motorist (UM/UIM) coverage to keep yourself financially safe from these types of drivers.
UM/UIM coverage helps compensate for your damages if you are hit by a driver who is uninsured or underinsured. An uninsured driver is someone who does not have any form of car insurance. An underinsured driver is someone who has little to no coverage available to pay for the damages they have caused. If you find yourself involved in an accident with either type of driver, your UM/UIM coverage will kick in to cover the damages.
West Coast Trial Lawyers Is Here to Help
If you have sustained injuries as a result of a bicycle accident, you have the right to hold the guilty party accountable. Our skilled bicycle accident attorneys at West Coast Trial Lawyers can help you recover compensation for the losses you have suffered, including medical bills, property damage, lost wages, and pain and suffering from your injury. 
Contact us today by calling 213-927-3700 or filling out our contact form to schedule a free consultation with our experienced, caring and compassionate legal team.


They know what they're doing, very well. Not only did I not make a single phone call from the day I hired them, but I also received calls from their case managers and paralegals who want to make sure my treatment was going well. They whole team took care of me. Thank you WCTL for taking full responsibility of my case and getting me an amazing settlement.


I can say with confidence that this team is the best in the business. . . . Dean took the time to really listen and hear me out. He assured me that he was going to move mountains because he believed in me, and he ended up doing just that. I've never met a more focused and passionate attorney in my life. If you're looking for a firm that treats its clients with the utmost respect and care, calling WCTL is a no-brainer. I wouldn't think twice about working with them again in the future.