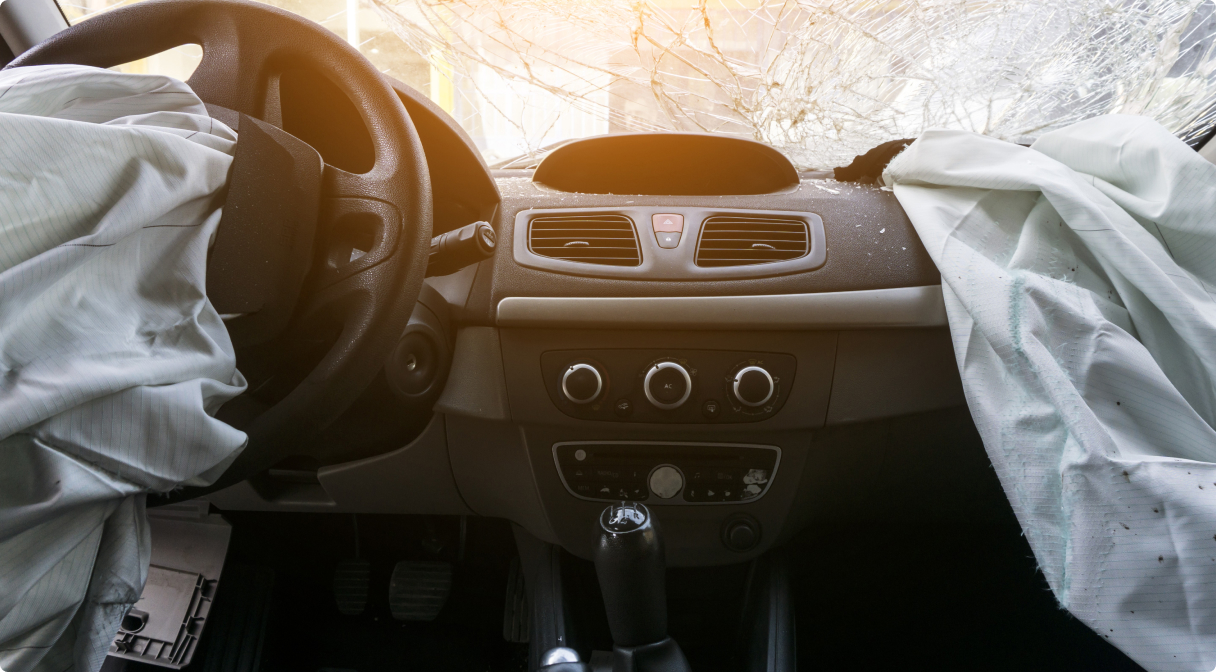 Los Angeles Bike Sharing
Benefits of Bike Sharing and Its Drawbacks
Los Angeles is home to the 405 Freeway, the busiest interstate of any city in the country. A report from the Daily Breeze concluded that this cluster of roads averages around 379,000 vehicles a day, helping California become the state with the densest traffic in the nation. With so many cars on the road, West Coast Trial Lawyers have noticed that Californians have picked up on the rapidly growing, worldwide trend of bike sharing. The bike sharing system works by allowing riders to rent a bike for a short period of time and then leave it behind -- usually in a specialized dock -- for the next rider to enjoy. These businesses operate using modern technology that integrates with your smartphone, allowing users to find and track the bike. Since its introduction in 2016, bike sharing systems have grown to over 100 stations and 1,400 bikes in downtown Los Angeles alone. The popularity of these systems is undeniable, but with such a rapid growth in recent times, you may be curious as to why this is happening. As bike sharing continues to grow in popularity, accidents are bound to occur. If you are a victim of a bicycle accident, our qualified
Los Angeles bicycle accident attorneys
at
West Coast Trial Lawyers
are
available 24/7
to offer legal assistance. We will assess your case to determine essential steps to take in order to get you the compensation you deserve. To schedule a
free consultation
at our
Los Angeles personal injury law firm
, please contact our
24/7 legal team
by calling
(213) 927-3700
or filling out our
quick contact form
.
Bike Sharing Environmental Benefits
In China, there are so many bike sharing vehicles that the surplus ends up in large junk piles known as "bike graveyards". These bike graveyards are filled with thousands of abandoned or broken bikes, along with the rubble of demolished buildings and empty lots. Though the collection of scrap metal can be a terrible eyesore, bike shares have actually had a positive impact on the environment. A 2016 study conducted by the
United States Environmental Protection Agency (EPA)
proved that carbon dioxide emissions dropped by 25,240 tons and nitrogen oxide discharge by 64 tons in Shanghai. Shanghai also saved over 8,358 tons of petrol in the same year. Due to fewer cars on the road,
Denver's B-Cycling bike sharing program
suggests that a 4-mile bicycle ride can eliminate 15 pounds of pollutants from the air. A survey in Washington, DC proudly claims that the system replaced 5 million driving miles in 2011. On average, bike share riders drive 523 fewer miles a year, producing less carbon and burning less gas.
Health Impacts of Bike Sharing Systems
Unfortunately, Americans are known for their unhealthy lifestyles. However, with the popularity of bike sharing, many Americans are making positive changes. Riding a bicycle daily will combat obesity, high blood pressure, a risk of stroke, and the chances of getting cancer. Due to their health benefits, strong efforts are in place towards making bike sharing programs available in urban areas to help promote healthier lifestyles. Rochester's bike sharing vendor had this to say, "We are proud to support Common Ground Health and the City of Rochester on their path towards building healthier communities." Pace Market Manager, Aviva Manin, continues with, "It is our shared goal that all Rochester residents and visitors have easy access to our bikes and all the benefits that come with them. From accepting EBT and cash payments to deploying accessible bikes, we will continue our efforts with the City of Rochester and its partners to ensure that all benefit from the transformative power that bikes have."
Disadvantages of Bike Share Programs
Although there are many benefits to bike sharing, nothing comes without a price. The popular idea of bike sharing has received harsh criticism. Not only do an abundance of unused or broken bikes become litter, but cities have raised concerns about bikes being left in random or dangerous places. Furthermore, a large majority of bike share riders do not wear helmets since they do not own a bike. The same holds true for inexperienced or first-time riders who can seriously harm themselves while riding a bike.
Contact Us to Find Out How We Can Help
If you have sustained injuries as a result of a bicycle accident, you have the right to hold the guilty party accountable. Our skilled
Los Angeles bicycle accident attorneys
at
West Coast Trial Lawyers
can help you recover compensation for the losses you have suffered, including medical bills, property damage, lost wages, and pain and suffering from your injury. Contact us today by calling
(213) 927-3700
or filling out our
quick contact form
to schedule a free consultation with our experienced, caring and compassionate legal team.


They know what they're doing, very well. Not only did I not make a single phone call from the day I hired them, but I also received calls from their case managers and paralegals who want to make sure my treatment was going well. They whole team took care of me. Thank you WCTL for taking full responsibility of my case and getting me an amazing settlement.


I can say with confidence that this team is the best in the business. . . . Dean took the time to really listen and hear me out. He assured me that he was going to move mountains because he believed in me, and he ended up doing just that. I've never met a more focused and passionate attorney in my life. If you're looking for a firm that treats its clients with the utmost respect and care, calling WCTL is a no-brainer. I wouldn't think twice about working with them again in the future.