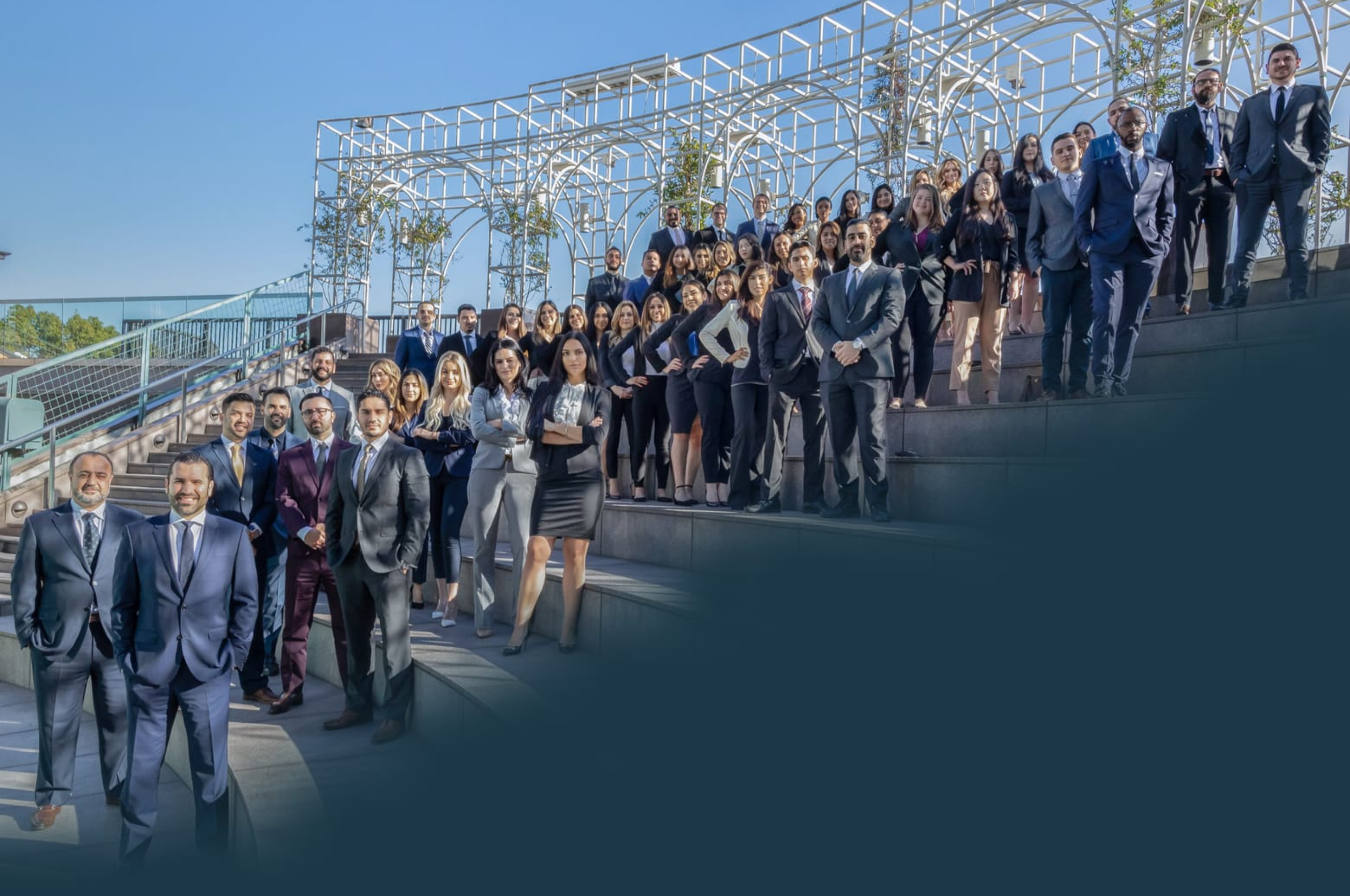 Bakersfield Premises Liability Attorney
Discuss Your Case With an Experienced Attorney
Property owners have a legal duty to ensure their premises are kept safe from reasonably foreseeable hazards. Injuries that are caused by negligent property management can subject a property owner to responsibility for any losses caused. Recovery of compensation, or damages, begins by filing a premises liability claim. For example, thousands are injured annually after a slip and fall caused by hazardous conditions. A slip and fall is one of the most common personal injury claims covered under the premises liability umbrella, but there are many more examples, such as assault caused by negligent security or a drowning caused by hazardous pool conditions. Let's consider the following example. A Kern County jury awarded $16.2 million to W. Kidd in 2018 after he suffered a traumatic brain injury as a result of a slip and fall at an El Pollo Loco restaurant in 2012. Kidd's injury was determined to have been directly caused by negligent restaurant management. The incident took place after a cook unintentionally tracked grease into the dining area. Kidd then slipped on a large patch of grease left behind by the cook, slamming his head on the ground. Kidd suffered a brain bleed, underwent brain surgery, and must now deal with permanent brain damage and an increased likelihood of developing dementia. The above scenario is only one of the many ways a victim's life can be changed by a premises liability accident. If you were a victim of a premises liability incident, West Coast Trial Lawyers has
Bakersfield personal injury attorneys
who have won over 5,000 cases and recovered more than $1 billion in settlements for our clients. Due to our achievements, we have been ranked as one of the top personal injury law firms in
Bakersfield.
To schedule a free, no-obligation consultation at our
Bakersfield personal injury law firm,
please contact our 24/7 legal team by calling
(661) 299-7554
or emailing
[email protected]
.
Common Premises Liability Cases
Inadequate Security:
These types of incidents mostly occur in apartment buildings or offices.
Property owners of apartments
and offices must provide reasonable security for their buildings. This includes hiring a doorman or security guards, as well as installing working gates, doors that can be locked, and surveillance, if necessary. For example, if an apartment building is located in a high crime area and a trespasser breaks in and injures you, you may have a premises liability case against the property owner for negligence.
Swimming Pool Accidents:
Sadly, these types of accidents mostly involve a combination of children and unsupervised or inadequately maintained pools. Swimming pools need to be fenced and must have locking gates. A property owner who leaves a pool unguarded may be held liable for any injuries that take place in or around that pool.
Grocery Store Accidents:
The most common accident is a slip and fall. These largely preventable accidents often happen when there aren't any signs to warn shoppers about a potential hazard. The elderly are especially vulnerable to suffering from serious injuries after a slip and fall. Falling objects are another common example of an accident that often occurs at grocery stores. A shopper may reach for an item on a high shelf and then have heavy items rain down on their head. In the worst cases, an entire shelf may fall on someone, which can cause serious injuries or even death.
Dog Bites:
A dog owner is responsible for their dog's behavior. Intentionally influencing the dog to develop an aggressive behavior could cause the dog to attack anyone who they are unfamiliar with, including guests or visitors who enter the dog owner's property. Any bites that take place on the owner's property can cause the owner to face legal repercussions due to their negligence.
Intro to Premises Liability
The following information is very important. According to
California Civil Code 1714(a)
: "Everyone is responsible, not only for the result of his or her willful acts, but also for an injury occasioned to another by his or her want of ordinary care or skill in the management of his or her property or person." In essence, premises liability lawsuits require an injured individual to show evidence that they were harmed because of a property owner/manager's negligence. If you were injured on someone's property, you must prove that the:
Defendant leased, owned, occupied, or was controlling the property where your injuries took place
Defendant acted negligently regarding use or maintenance of the property
You were hurt
Defendant's negligence was the main reason you suffered injuries
All property owners have a
duty of care
to reasonably maintain their premises. A duty of care for a property owner essentially refers to actions that a reasonable property owner should take or should have taken in similar circumstances. For example, if it is reasonably expected for a business owner to install lighting in their parking lots, the same standard would apply to other business owners under similar circumstances. Furthermore, a property owner's duty of care varies depending on who is on their property. For example, individuals who have been invited onto a property are owed a much higher duty of care than a trespasser. When it comes to deciding if a property owner breached his or her duty of care, an experienced Bakersfield premises liability attorney will consider:
The likelihood of an injury occurring given the circumstances
The potential for serious injuries given the circumstances
Whether the owner knew about or should have known about the hazardous condition
The property's actual location
The costs and/or efforts minimizing or eliminating the hazardous condition would have incurred
The amount of control the property owner had over the hazardous condition
More Premises Liability Cases We Can Handle
Toxic Mold
There is a type of toxic black mold that can make people very sick. If you are living in a home with black mold, brought up the issue, and your landlord didn't take any action, you may be entitled to file a premises liability claim.
Lead Paint Exposure
If a landlord or seller was aware or should have been aware of lead exposure, but failed to act accordingly, they may be subject to a premises liability case for any losses caused by their negligence.
Premises Liability and Theft
A victim must show that their landlord knew about a hazardous condition yet did nothing to change it. For example, if your apartment was broken into because of a defective front door, you would have to prove that you had repeatedly brought the issue to the landlord's attention and that no corrective action was taken.
West Coast Trial Lawyers Is Here to Help
If you were a victim of a premises liability incident, you may be eligible to file a claim against the property owner at-fault for their negligence. A Bakersfield premises liability attorney at
West Coast Trial Lawyers
can help strengthen your claim and get you the compensation you deserve for your losses. Contact us today by calling
(661) 299-7554
or emailing
[email protected]
to schedule a free consultation with our experienced, caring, and compassionate legal team.


They know what they're doing, very well. Not only did I not make a single phone call from the day I hired them, but I also received calls from their case managers and paralegals who want to make sure my treatment was going well. They whole team took care of me. Thank you WCTL for taking full responsibility of my case and getting me an amazing settlement.


I can say with confidence that this team is the best in the business. . . . Dean took the time to really listen and hear me out. He assured me that he was going to move mountains because he believed in me, and he ended up doing just that. I've never met a more focused and passionate attorney in my life. If you're looking for a firm that treats its clients with the utmost respect and care, calling WCTL is a no-brainer. I wouldn't think twice about working with them again in the future.