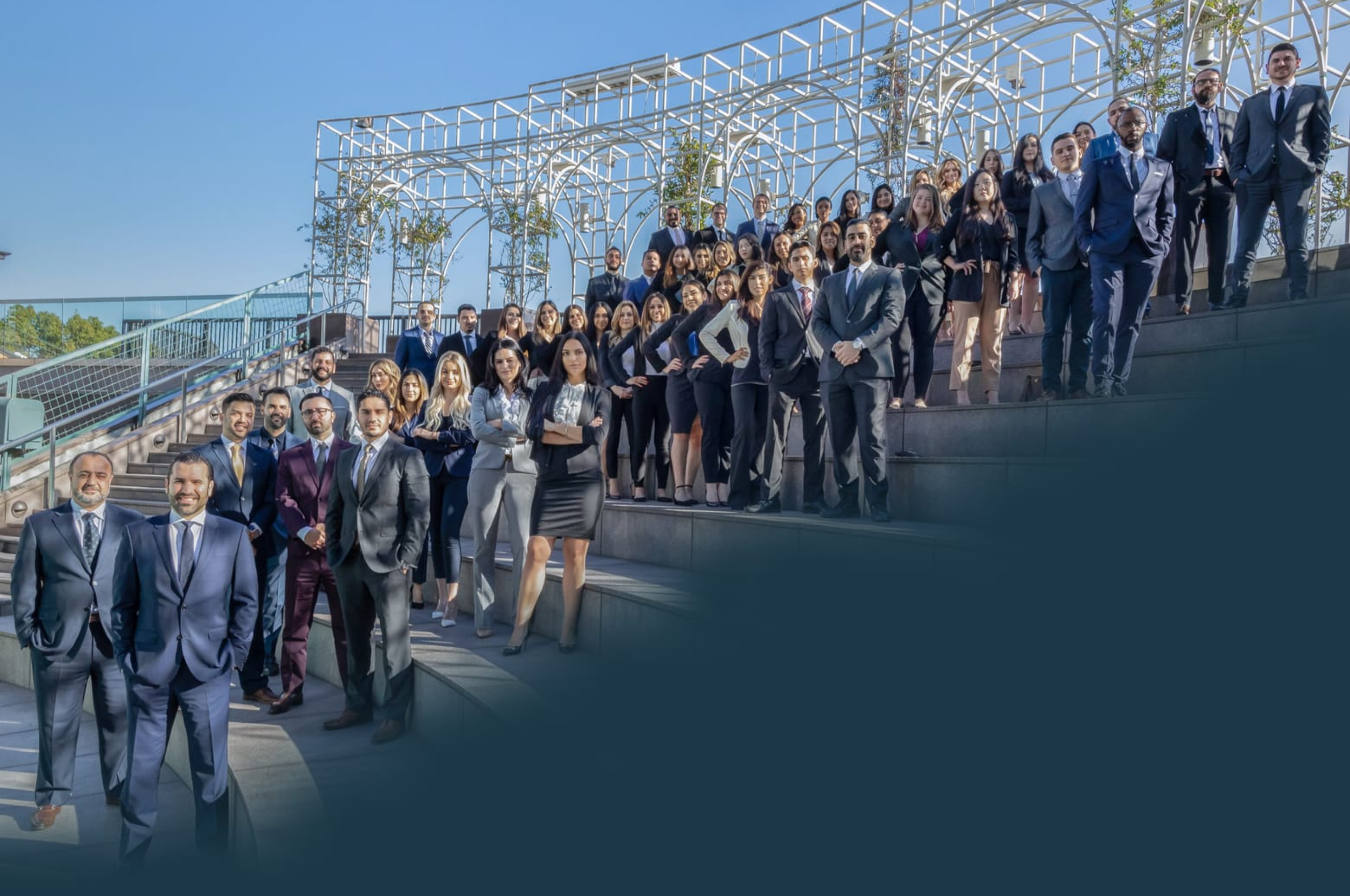 Bakersfield Pedestrian Accident Attorney
Talk to a Lawyer About Your Insurance Settlement
Pedestrians simply do not stand a chance against the strength and power of an oncoming vehicle. Sadly, they will always end up on the losing side of a pedestrian accident. Recently,
Bakersfield
was ranked as the seventh most dangerous metropolitan area in the United States for pedestrians. To put this into perspective, the greater Bakersfield area recorded 247 pedestrian deaths between 2008 and 2017. That alarming figure averages to about 2.83 pedestrian fatalities per 100,000 people. These statistics are unacceptable, especially because pedestrian accidents are largely preventable and are almost always caused by severe acts of negligence. Unfortunately, the pedestrian accident trend shows no signs of slowing down, and in fact, it has become the norm throughout the country, as thousands of pedestrians are killed or injured every year by negligent or reckless drivers. If you have suffered injuries as a result of a pedestrian accident in the Bakersfield area, you may be able to file a personal injury claim against the party responsible for your losses. Pedestrian accidents can be caused by many circumstances, such as negligent drivers, faulty sidewalk conditions, or even malfunctioning traffic lights. At West Coast Trial Lawyers, our
Bakersfield pedestrian accident attorneys
have won more than 5,000 personal injury cases, which has accumulated to over $1 billion in settlements recovered for our clients. Due to our achievements, we have been acknowledged as one of the top personal injury law firms in Bakersfield. Please don't hesitate to contact our 24/7 legal team by calling
(661) 299-7554
or emailing
[email protected]
to schedule a free consultation at our
Bakersfield personal injury law firm.
The Dangers of Being a Pedestrian in Bakersfield
It is no secret that Bakersfield is very dangerous for pedestrians. There are several reasons for this safety issue. There are areas in Bakersfield that lack basic infrastructure for safe walking. In other words, there are many areas that literally don't have crosswalks. And where many of these crosswalks do exist, they are often spaced far apart and don't provide enough time for people to cross safely. Unnecessarily wide lanes are also common and unfortunately encourage many drivers to speed. Some streets have wide turning lanes that further tempt drivers to make right turns straight through pedestrian crosswalks. Finally, there is another factor at play, which is related to socio-economic circumstances. Statistics suggest that most pedestrian accident victims are individuals who live in low income neighborhoods, specifically the elderly and African Americans. Unfortunately, lower income Bakersfield residents have no other choice but to walk through these very unsafe conditions.
Key Steps to Take After a Bakersfield Pedestrian Accident
Being involved in a pedestrian accident can be terrifying. The potential for serious injuries is real. It is completely normal to panic and feel overwhelmed in the moment. However, there are key steps you must take in order to protect your health and your rights. First of all, your health and well-being should be your immediate priority if you were injured after a pedestrian accident. Please
call 911
and request immediate help if you or anyone else is injured, even if injuries do not seem that serious. Many people believe they're perfectly fine in the moments following an accident, but even serious injuries may not show any symptoms until several days, weeks, or even months later.
Seeking medical treatment
is also important because a doctor will complete a full medical report of your injuries. A medical report is an important document that will help prove you were truly injured as a result of the pedestrian accident. The next step you must take is to
gather relevant information and documentation
about the accident. Please make sure to include:
Names and contact information
The offending driver's name, driver's license, insurance information, and license plate number
Contact information for any witnesses
Photos/videos of the accident scene, the offending vehicle, and your injuries
As mentioned, the moments following an accident are confusing and emotionally overwhelming. However, it is in your best interests to
not
admit responsibility or even suggest who may be at-fault for the accident. In fact, it is recommended that you
do not speak about the accident at all.
Please, do not attempt to handle a pedestrian accident claim directly with the insurance company. They are not on your side and will immediately attempt to pressure you into settling for less money than you are actually owed. An experienced Bakersfield pedestrian accident attorney understands the way these companies operate, and will deal with the insurance companies for you.
Pedestrian Accidents and Liability
Due to the obvious mismatch between a vehicle and a human being, many people will automatically assume that the driver is to blame. While this is true in the majority of pedestrian accidents, it's also possible for a pedestrian to be found responsible, completely or partially. Drivers and pedestrians alike have a responsibility to one another. Drivers must use reasonable care to avoid hitting pedestrians, and pedestrians must also use reasonable care to safely cross a street. California has many strict right-of-way laws
regulating pedestrian safety
. For example, the penalty for a driver who does not yield the right-of-way to a pedestrian is $220 when injuries are involved. The penalty for not yielding to a blind pedestrian is more severe: a maximum $1,000 fine and/or six months in prison. In summary, all drivers and pedestrians need to be fully aware of their immediate surroundings. Following right-of-way laws may absolve a driver of criminal wrongdoing, but this will not minimize their degree of fault. This means that even if a person is walking across the street and does not use a crosswalk when a driver has a green light, that driver still has a duty of care to avoid hitting the jaywalker. On the same note, pedestrians cannot randomly step off the curb when a car is near. They also cannot stop in the middle of an intersection or block traffic just because they have the right-of-way.
West Coast Trial Lawyers Is Always Here to Help
If you have suffered losses after a pedestrian accident, you have the right to hold the guilty party responsible for your losses. A Bakersfield pedestrian accident attorney at
West Coast Trial Lawyers
will help you recover compensation for the losses you have suffered, including medical bills, emotional distress, loss of consortium, and more. Contact us today by calling
(661) 299-7554
or emailing
[email protected]
to schedule a free consultation with our experienced, caring, and compassionate legal team.


They know what they're doing, very well. Not only did I not make a single phone call from the day I hired them, but I also received calls from their case managers and paralegals who want to make sure my treatment was going well. They whole team took care of me. Thank you WCTL for taking full responsibility of my case and getting me an amazing settlement.


I can say with confidence that this team is the best in the business. . . . Dean took the time to really listen and hear me out. He assured me that he was going to move mountains because he believed in me, and he ended up doing just that. I've never met a more focused and passionate attorney in my life. If you're looking for a firm that treats its clients with the utmost respect and care, calling WCTL is a no-brainer. I wouldn't think twice about working with them again in the future.