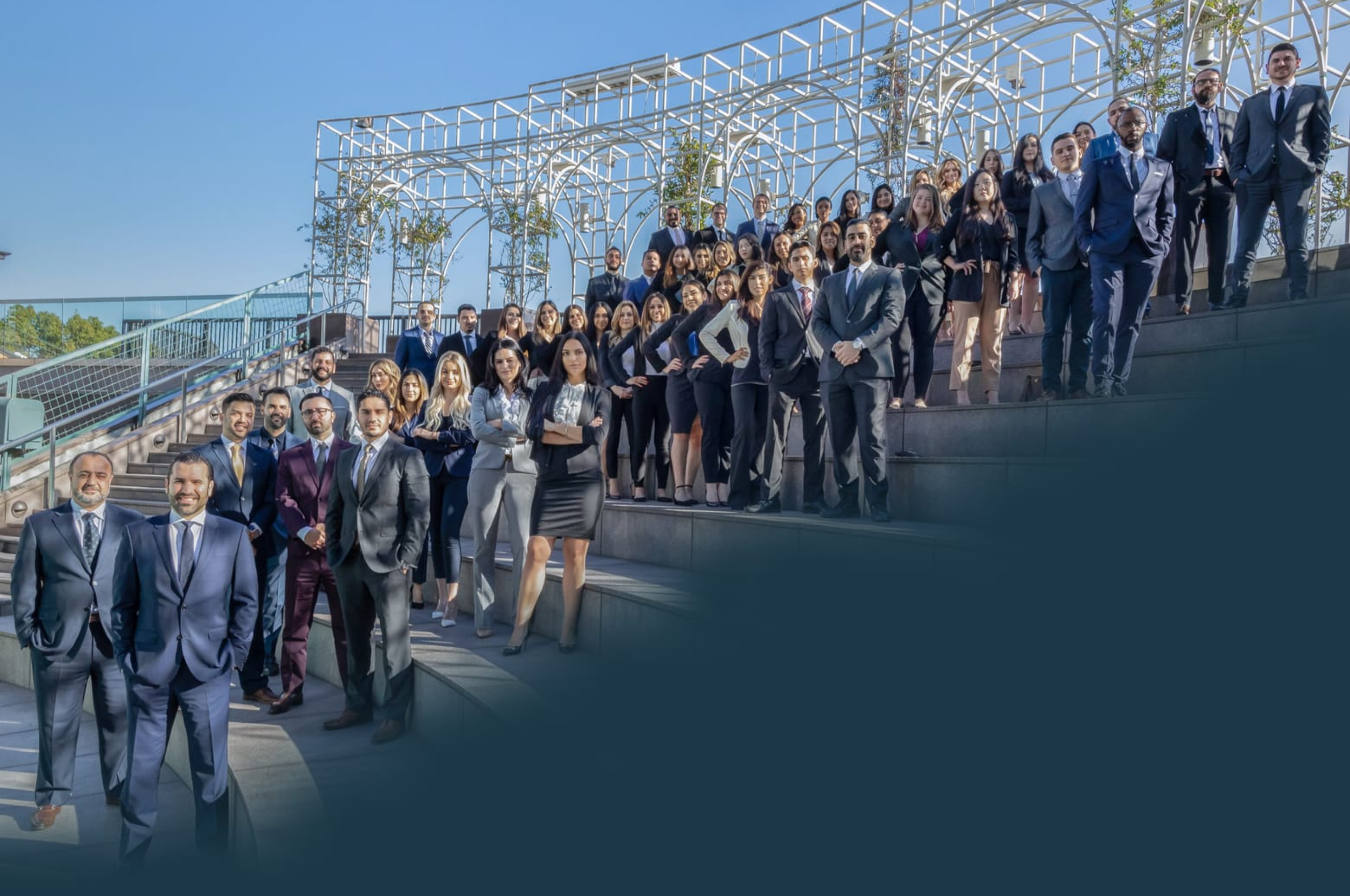 Bakersfield Brain Injury Attorney
The Aftermath of a Traumatic Brain Injury: What Types of Therapy Will You Need? How Will You File a Brain Injury Claim to Successfully Acquire the Compensation You Deserve?
Brain injuries are among the most traumatic and costly injuries anyone can possibly experience. The very worst brain injuries can easily result in permanent physical disability, paralysis, or even death. According to data cited by Statista, there were over 61,000 deaths in the United States related to traumatic brain injuries in 2017.
Unlike other organs, the human brain cannot regenerate new cells to heal itself. In other words, once brain cells are damaged, they will remain that way for the rest of a victims' life. Unfortunately, this can create irreversible, unpredictable, and life-altering changes for brain injury victims. 
Traumatic brain injuries can exhibit an infinite variety of physical, psychological, and emotional effects. Rehabilitation is almost always necessary just so that traumatic brain injury victims can relearn basic skills, such as walking and talking.
Depending on the severity of an injury, rehabilitation services may include:
Occupational therapy. This is necessary so that a brain injury victim can successfully perform daily activities.
Physical therapy. This will help improve mobility, balance, and walking.
Speech and language pathology. Some people require therapy to help improve their communication skills, and if necessary, to use assistive communication devices.
Neuropsychology. This can help victims manage their behaviors and learn more about coping strategies, as well as improve psychological and emotional well-being.
If you suffered traumatic brain injury as a result of someone's negligence or a defective product in the Bakersfield area, our experienced Bakersfield brain injury attorneys at West Coast Trial Lawyers will help you get the compensation and justice you deserve. With our track record of winning more than $1 billion in settlements for our clients, we have been recognized as one of the top personal injury attorneys in Bakersfield. 
To schedule a free consultation at our Bakersfield personal injury law firm, please contact our 24/7 legal team by calling (661) 299-7554 or emailing [email protected]. 
Common Traumatic Brain Injury Issues
William Kidd visited a Bakersfield El Pollo Loco restaurant in 2012. When he arrived, a cook was cleaning. While still wearing wet work boots, the cook entered the dining area to clean some tables. Kidd then emerged from the bathroom and slipped on a patch of grease left behind by the cook, slamming his head against the ground.
As a result of the cook's negligence, Kidd suffered bleeding in his brain and had to undergo emergency surgery. He now has permanent brain damage and will likely develop dementia later in life. In 2018, a Kern County jury awarded $16.2 million to William Kidd.
The above example illustrates the seriousness of a brain injury. Moderate and severe brain injuries can cause long-term and permanent changes. Some of the different states of consciousness a victim may experience include:
Brain death. The very worst state, this occurs when there is no longer any measurable activity in a victim's brain and brainstem. This condition is irreversible.
Vegetative state. This occurs after significant damage to the brain. Someone in a vegetative state can sometimes open their eyes, respond to reflexes, and/or make audible sounds. However, individuals in a vegetative state are no longer aware of their surroundings. A vegetative state can become permanent, but sometimes improves to a minimally conscious state.
Minimally conscious state. This is a state of altered consciousness with some signs of self-awareness.


Coma. Someone in a coma is unaware of anything and cannot respond to stimulation. A comatose state occurs after widespread damage to every part of a victim's brain. Some people emerge from a coma or transition to a vegetative state after days or weeks.
Brain Injury Claims
Lawsuits for brain injuries will almost always fall into two categories, those caused by negligence and those caused by defective products. According to California law, negligence is the failure to act in a reasonable way when there was a legal duty to do so. 
Negligence is generally a wrongful act, which can be committed by an individual, a company, an entity, or group which causes someone else harm. A Bakersfield brain injury victim who wants to successfully pursue a brain injury claim, must prove that: 
The defendant owed the victim a duty of care
The defendant failed in their duty of care, and
The defendant's failure to abide with their duty of care caused a brain injury victim's losses.
Let's consider an example of a brain injury caused by negligence: Loretta is driving on Highway 99 at a reasonable speed and is focused on driving safely. Steve is driving behind Loretta. Steve is watching the road, but is texting with his girlfriend. Steve is paying attention to the road and checks his text messages when traffic is at a standstill.  
Steve doesn't notice the sudden stop of traffic. He slams on the brakes but cannot avoid slamming into the back of Loretta's car. Loretta experiences broken bones and brain damage. 
In this example, Steve's negligent behavior was texting while driving. Texting is not a crime, but it was the cause of the accident and of Loretta's injuries. Therefore, Steve will be held liable for Loretta's injuries and losses. 
What about brain injuries caused by defective products? Any company that produces or sells a defective product that causes a brain injury can be held responsible for any injuries and losses caused. This means that product designers, manufacturers, and sellers can all be held strictly liable for injuries caused by a defective product.
Strict liability cases typically revolve around:
Flaws or defects in the design or manufacturing process
Inadequate warnings about a potential danger or lack of proper instructions about how to use a product
In order to successfully pursue a product liability lawsuit after a brain injury, a victim must prove that the:
Defendant designed, manufactured, or sold a defective product
Product already had a design, manufacturing, or warning defect when it left the defendant's possession
Brain injury victim used the product in a reasonable way
Product defect was the significant factor that caused a brain injury victim's losses
West Coast Trial Lawyers Is Here to Help
If you have suffered a traumatic brain injury because of someone's negligence or a defective product, you have the right to hold the guilty party responsible for your losses. A Bakersfield brain injury attorney at West Coast Trial Lawyers will help you recover compensation for the losses you have suffered, including medical bills, emotional distress, loss of consortium, and more. 
To schedule a free consultation at our Bakersfield personal injury law firm, contact our 24/7 legal team by calling (661) 299-7554 or emailing [email protected].


They know what they're doing, very well. Not only did I not make a single phone call from the day I hired them, but I also received calls from their case managers and paralegals who want to make sure my treatment was going well. They whole team took care of me. Thank you WCTL for taking full responsibility of my case and getting me an amazing settlement.


I can say with confidence that this team is the best in the business. . . . Dean took the time to really listen and hear me out. He assured me that he was going to move mountains because he believed in me, and he ended up doing just that. I've never met a more focused and passionate attorney in my life. If you're looking for a firm that treats its clients with the utmost respect and care, calling WCTL is a no-brainer. I wouldn't think twice about working with them again in the future.