Bakersfield Personal Injury Lawyer
Bakersfield Office
7850 White Lane, Suite 3J Bakersfield, California 93309
Phone Number: (661) 299-7554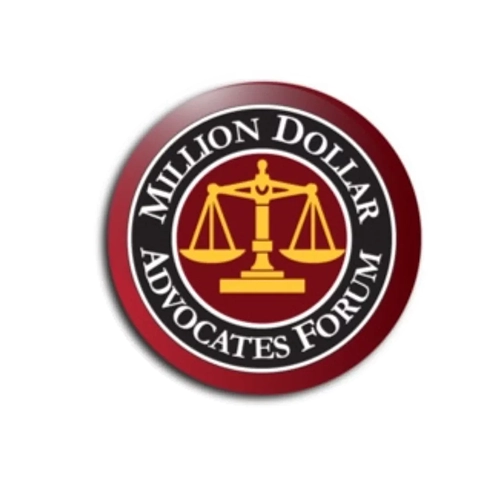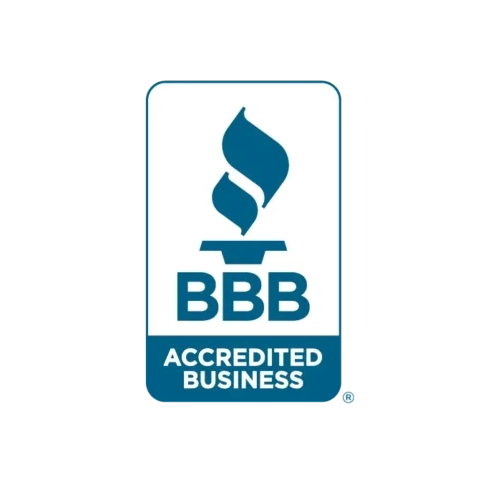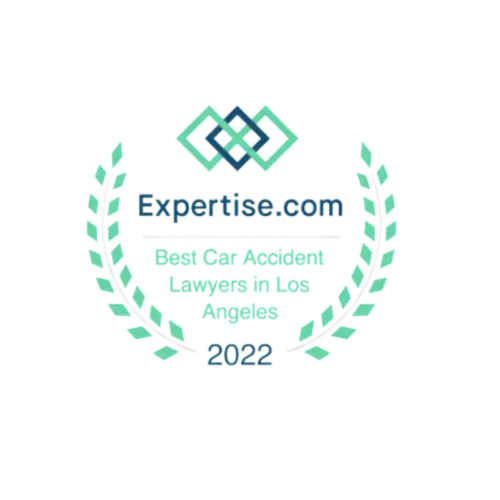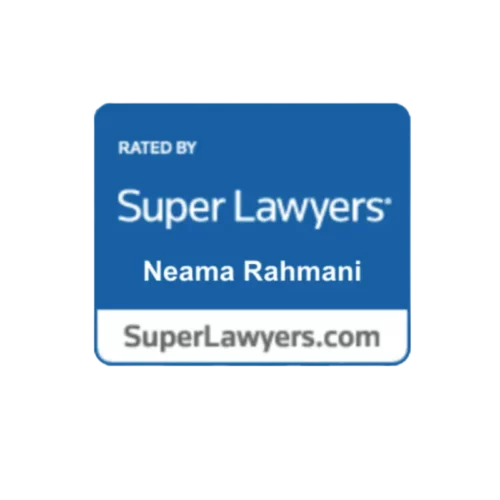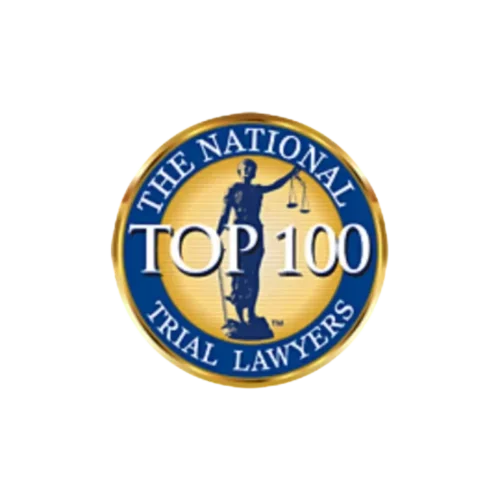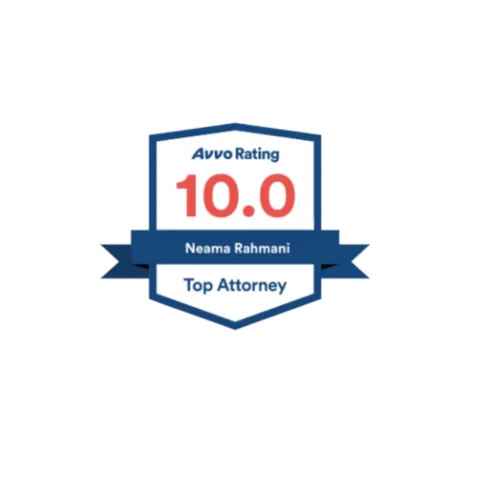 EXPERIENCED BAKERSFIELD PERSONAL INJURY LAWYERS AT WCTL
Personal injury claims in Bakersfield can encompass a variety of situations, such as car accidents, slips and falls, and wrongful deaths. Regardless of the type of accident that caused your injuries, our experienced Bakersfield personal injury lawyers can assist you in seeking justice and compensation for your losses.
The compassionate team of Bakersfield personal injury attorneys at West Coast Trial Lawyers have over 60 years of specialized experience helping Bakersfield personal injury victims. We understand and empathize with the difficulties you are dealing with, and we are proud to have recovered over $1 billion in damages for people just like you.
If you have sustained personal injuries in Bakersfield through no fault of your own, we are available 24/7, so don't hesitate to contact us at 888-888-9865. You can also email us at [email protected] to schedule a free consultation with our experienced and compassionate legal team.
Important Facts About Bakersfield
Bakersfield is a relatively safe place to visit. Ranking 68th in violent crimes out of the 100 most populous cities, California's Country Capital has an estimated population of 340,000 residents, making it the 9th most populous city in California. Bakersfield is located in Kern County in southern California and was founded in 1869. The founders were Thomas Baker and his business partner Colonel Baker. Formerly an agricultural trade center for mines, the city has been rebuilt twice, the first in 1889 after a fire and the second in 1952 after an earthquake.
Bakersfield is now home to diverse industries and tourism, with notable tourist attractions such as the California Living Museum and nearby vineyards that produce a tenth of the state's wine.
Types of Cases We Can Handle
The Bakersfield personal injury attorneys at West Coast Trial Lawyers are prepared to handle any personal injury claim our clients bring to us. While some personal injury cases are more common than others, we handle them all the same and ensure our clients are happy every single time. Bakersfield personal injury law cases we handle are:
Bakersfield Brain Injury Accidents:
Brain injuries are among the most traumatic and costly injuries anyone can possibly experience. The worst brain injuries can easily result in permanent physical disability, paralysis, or death. There are about 176 Traumatic Brain Injury (TBI) related deaths in the United States daily. If you have suffered or are currently suffering from a brain injury or head trauma, speak with one of our trusted Bakersfield brain injury attorneys immediately.
Burn Injuries are severe and can leave damaging scars on victims. In 2021 Kern County saw a rise in structure fires, with the Bakersfield Fire Department responding to 117 cases between June and August. According to the Public Information Officer for the Kern County Fire Department (KCFD) Andrew Freeborn, Bakersfield fires are almost always man-made, with natural fires occurring only 15 to 20 percent of the time. This means that there is a high chance a guilty party may have caused your Bakersfield burn injuries. Find out if you have a burn injury case by consulting with our expert Bakersfield burn injury lawyers.
Bakersfield Uber and Lyft Accidents:
Many Bakersfield commuters have abandoned public transportation for Uber, Lyft, and other popular ridesharing services. Transportation Network Companies (TNC), such as these provide a level of convenience at a more affordable rate than taxis. As a result of this cultural change, there are now more cars on Bakersfield roads than ever. As ridesharing services have become more common, so have ridesharing accidents. Determining liability in Bakersfield rideshare accidents can be complex. This is because companies like Uber and Lyft have specific rules for different periods when your rideshare accident may have occurred. A good Bakersfield Uber and Lyft accident lawyer can navigate TNC coverage laws and negotiate a reasonable settlement for you. Speak with an Uber and Lyft accident attorney from West Coast Trial Lawyers.
Nothing is more emotionally devastating than the wrongful death of a loved one. When the death of a person is caused by negligence or intentional acts of malice, the families of the deceased can file a wrongful death lawsuit in the city of Bakersfield.
Filing a Bakersfield wrongful death lawsuit can be daunting while grieving a loss, but it is important to seek justice for your loved one and ensure the liable parties are held accountable. A Bakersfield wrongful death attorney at our firm will handle your wrongful death claim and secure recovery of all the damages you are entitled to on behalf of your loved one.
Bakersfield Scooter Accidents:
E-scooters are very popular in Bakersfield, and spotting them anywhere in the city is easy. In 2019 around 100 Bird scooters were deposited in Bakersfield, and the city also granted them an encroachment permit to operate for a year. Despite the popularity and advantages of these electric scooters, they still pose some accident risks if caution is not taken. Determining liability in an electric scooter accident can be tricky as scooter riders are expected to follow all Bakersfield traffic laws like other motorists. If you have been a victim of an electric scooter accident in Bakersfield, set up a meeting with one of our Bakersfield scooter injury attorneys today.
Bakersfield Spinal Cord Injury Accidents:
Spinal cord injuries can significantly impact your quality of life, especially if the person responsible hasn't been held accountable. Spinal cord injuries can occur due to anything from a sports injury to a fall. Regardless, it can make walking around extremely difficult. If you or a close relative has suffered a spinal cord injury, you may be able to claim damages. Our Bakersfield spinal cord injury lawyers will be able to determine the validity of your case.
If you have been a dog bite victim in Bakersfield, it may please you to know that California does not practice the one-bite rule. The one-bite rule prevents victims of dog bites from holding the dog owner accountable because it protects dog owners if they claim they had no previous knowledge of their dog's aggression. However, California holds dog owners accountable for their dogs' behaviors regardless of whether they had prior knowledge or not. This is known as strict liability. Bakersfield has no breed-specific laws, but all dogs within the county limits, four months and over, must be vaccinated against rabies. One of our Bakersfield dog bite lawyers can help you determine whether you are entitled to damages for your injuries.
Bakersfield Food Delivery Accidents:
Food delivery drivers working for companies such as DoorDash are treated as independent contractors. This means that the food delivery companies that employed these drivers are not entirely liable for any accidents they caused. If you were involved in an accident with a food delivery driver, contact an experienced Bakersfield food delivery accident attorney. Food Tampering is also classified as a food delivery accident, and there are laws that prohibit such manhandling. We are always available to answer any questions about claims and damages.
Bakersfield Pedestrian Accidents:
Pedestrian accidents are almost always caused by driver negligence, which means that accident victims are entitled to compensation for their injuries. The pedestrian safety issue in the city is very real. A continual study from Smart Growth America ranked Bakersfield as the second most dangerous city for pedestrians. The Bakersfield area recorded 247 pedestrian deaths between 2008 and 2017. This alarming figure averages about 2.83 pedestrian fatalities per 100,000 people. Don't suffer for another person's recklessness. Speak with a Bakersfield pedestrian accident lawyer today.
Bakersfield Bicycle Accidents:
Bakersfield has consistently improved bicycle safety by adding new bike lanes and sidewalks, a trail along the Friant-Kern Canal, new bike lanes, and a bike-sharing program. Since adopting the 2013 Bicycle Transportation Plan, Bakersfield has completed or received funding to build 35 miles of bike lanes and routes through the city. A $30,000 project was funded by the Transportation Development Act to add green bike lanes at several intersections for the safety of Bakersfield bike riders. Despite these safety efforts, accidents still happen. A Bakersfield bicycle accident attorney at our firm can help you if you have suffered injuries in an accident caused by someone else's negligence.
Bakersfield Car Accidents:
Statistics from the National Highway Traffic Safety Administration (NHTSA) show that motor vehicle accidents still remain a primary concern for Kern County residents. These accidents are considered one of the major causes of property damage and death each year. Highway 99 is considered one of the deadliest highways in the country. It runs through the heart of Kern County and connects Bakersfield with the rest of California. If you were involved in a car accident and would like to pursue a lawsuit against the at-fault driver, our Bakersfield car accident attorneys will help you get the compensation you deserve for your losses, including medical bills, property damage, lost wages, and more.
Bakersfield Truck Accidents:
Commercial trucking is a necessary part of the Bakersfield economy, but large trucks are often deadly when safety standards aren't maintained or if truck drivers don't drive safely. Truck accidents also arise due to tired truck drivers and overloaded cargo. The California Highway Patrol (CHP) reports that Central California witnesses 72 fatal truck crashes and 976 injury-related crashes yearly. It's important to understand that truck accidents are not the same as car accidents, as they involve commercial trucking insurance policies and more significant damages. Please do not attempt to handle a truck accident claim without the professional help of an experienced Bakersfield truck accident lawyer.
Bakersfield Premises Liability Accidents:
Premises liability cases comprise accidents caused due to the negligence of property owners. Such accidents could happen at the grocery store or public swimming pool due to dog bites or poor security. Toxic mold and lead paint exposure are also situations where a premises liability lawsuit can be filed. Premises liability claims in Bakersfield range far and wide. Speak with our firm's experienced Bakersfield premises liability attorney today to determine if you can file a lawsuit to recover damages.
Bakersfield Motorcycle Accidents:
California houses the most motorcycles in the United States, with over 800,000 registered in 2020 alone. Kern County reported about 18,000 motorcycles in 2019. With these large numbers of motorcycles commuting the roads, and California's legalization of lane splitting in 2016, it is no wonder Motorcycle accidents are still prevalent on Bakersfield roads. If you were involved in a motorcycle accident and would like to file a claim against the party at-fault for damages, West Coast Trial Lawyers is readily available to provide legal assistance. Our Bakersfield motorcycle accident lawyers know how to handle personal injury claims and negotiate the best offer settlements for our clients. We are confident we will get you the compensation you deserve for your losses.
Golden Empire Transit is the mass transportation operator in Bakersfield, and there are sixteen bus lines that operate throughout Bakersfield and the greater Bakersfield area. Bus drivers are known as common carriers, which means they have a legal duty to be extra careful when transporting passengers. Other road users are also expected to obey Bakersfield traffic laws and regulations to protect both bus drivers/occupants and other drivers. If you are a bus accident victim in Bakersfield, seek medical attention immediately and report your case to a Bakersfield bus accident lawyer who will help you secure the damages you are entitled to.
What Can a Bakersfield Personal Injury Lawyer Do for You?
Trying to handle any personal injury claim on your own without professional legal assistance is not recommended. The reason is that victims of personal injuries who manage their claims typically recover much less than they deserve. Insurance companies are not on your side. Most insurance companies intentionally pay accident victims less than they owe to cut costs.
A Bakersfield personal injury attorney from West Coast Trial Lawyers will be able to assist with the following:
Help you understand your case and the legal system
Investigate the accident and gather evidence
File the personal injury lawsuit
Negotiate with insurance companies
Represent you in court and handle all court proceedings
Appealing a verdict
Proper legal representation is crucial to increase your chances of a fair settlement. Contact our Bakersfield personal injury lawyers to discuss your options and possible representation for your case.
Damages In A Bakersfield Personal Injury Lawsuit
The types of damages you may be awarded or entitled to in a Bakersfield personal injury lawsuit will be determined based on the type of case and the extent of the damages done.
This means damages are awarded in direct proportion to the impact the accident may have had on your quality of life. Types of damages you may be entitled to include:
Medical Expenses
Lost Income
Loss of companionship
Property damages
Reputation damage
Punitive damages
Emotional Damages
Disfigurement
How To Determine Liability in Bakersfield Personal Injury Lawsuits
Determining liability after any personal injury accident is essential in the settlement amount and distribution process. Determining liability in California is challenging, especially when multiple parties are involved. However, liability is generally based on negligence.
This idea means that any negligent individual, entity, or group of people who caused you harm will typically be held liable for any injuries you sustained and the resulting monetary damages. As it relates to personal injury claims, negligence is a form of careless or reckless behavior. Negligent behavior is unacceptable and is also against the law.
If, for example, you were injured by another driver, you must be able to show that their negligence directly caused your injuries. The legal standard for negligence in the state of California will consider the following three elements:
The defendant owed you a duty of care;
The defendant breached their duty of care through negligence; and
The defendant's negligence was the primary cause of the injuries you sustained.
What Is Duty of Care?
Duty of Care refers to the legal responsibility of a person or organization to conduct themselves in a manner that will not bring any kind of harm to others.
Each state has its duty of care laws that they operate upon. However, California duty of care laws makes each individual responsible for their actions, whether intentionally negligent or not. Violating your duty of care will make you liable for any harm caused to another person.
For example, in car accidents, a duty of care for a driver means obeying traffic laws, not driving while under the influence, and focusing on the road. If an intoxicated driver caused your accident and you suffered injuries, that driver will be held responsible for the accident and owe you damages.
However, a duty of care applies to all individuals and situations, not just drivers and car accidents. A grocery store has a duty of care to provide safe facilities for its customers. This means cleaning up spills to avoid slips and falls. All property owners, from homeowners to government-owned buildings, must also provide reasonably safe conditions on their premises, such as hiring adequate security personnel and installing proper lighting.
Can Liability Be Shared?
Yes, more than one individual, including the victim, can be held liable for causing an accident.
California is a comparative negligence state which means that more than one individual may be liable for causing an accident, even if they were harmed. Therefore, responsibility, or liability, will be divided based on each individual's fault. Compensation is also divided according to the share of fault.
Finally, available damages will be adjusted depending on each individual's degree of fault. For example, if you suffered broken bones after a pedestrian accident, the driver who hit you will be held responsible for your injuries. However, if you happened to be walking while intoxicated or were looking down at your phone when the accident occurred, you may be held partially responsible. This means that the compensation you will recover can be reduced according to how much negligence you contributed to causing the accident.
West Coast Trial Lawyers Will Help With Your Bakersfield Personal Injury Lawsuit
If you or a relative have been injured through no fault of your own and need a Bakersfield personal injury attorney, West Coast Trial Lawyers is available 24/7 to help you. Our Bakersfield personal injury lawyers will devote themselves to your case to ensure you have a satisfactory result for your lawsuit.
To schedule a free consultation with one of our personal injury attorneys at our Bakersfield location, contact our legal staff by calling 888-585-2764 today. You can also reach us by filling out our contact form at no extra cost, and one of our dedicated lawyers will be happy to assist you with all your legal concerns.


They know what they're doing, very well. Not only did I not make a single phone call from the day I hired them, but I also received calls from their case managers and paralegals who want to make sure my treatment was going well. They whole team took care of me. Thank you WCTL for taking full responsibility of my case and getting me an amazing settlement.


I can say with confidence that this team is the best in the business. . . . Dean took the time to really listen and hear me out. He assured me that he was going to move mountains because he believed in me, and he ended up doing just that. I've never met a more focused and passionate attorney in my life. If you're looking for a firm that treats its clients with the utmost respect and care, calling WCTL is a no-brainer. I wouldn't think twice about working with them again in the future.