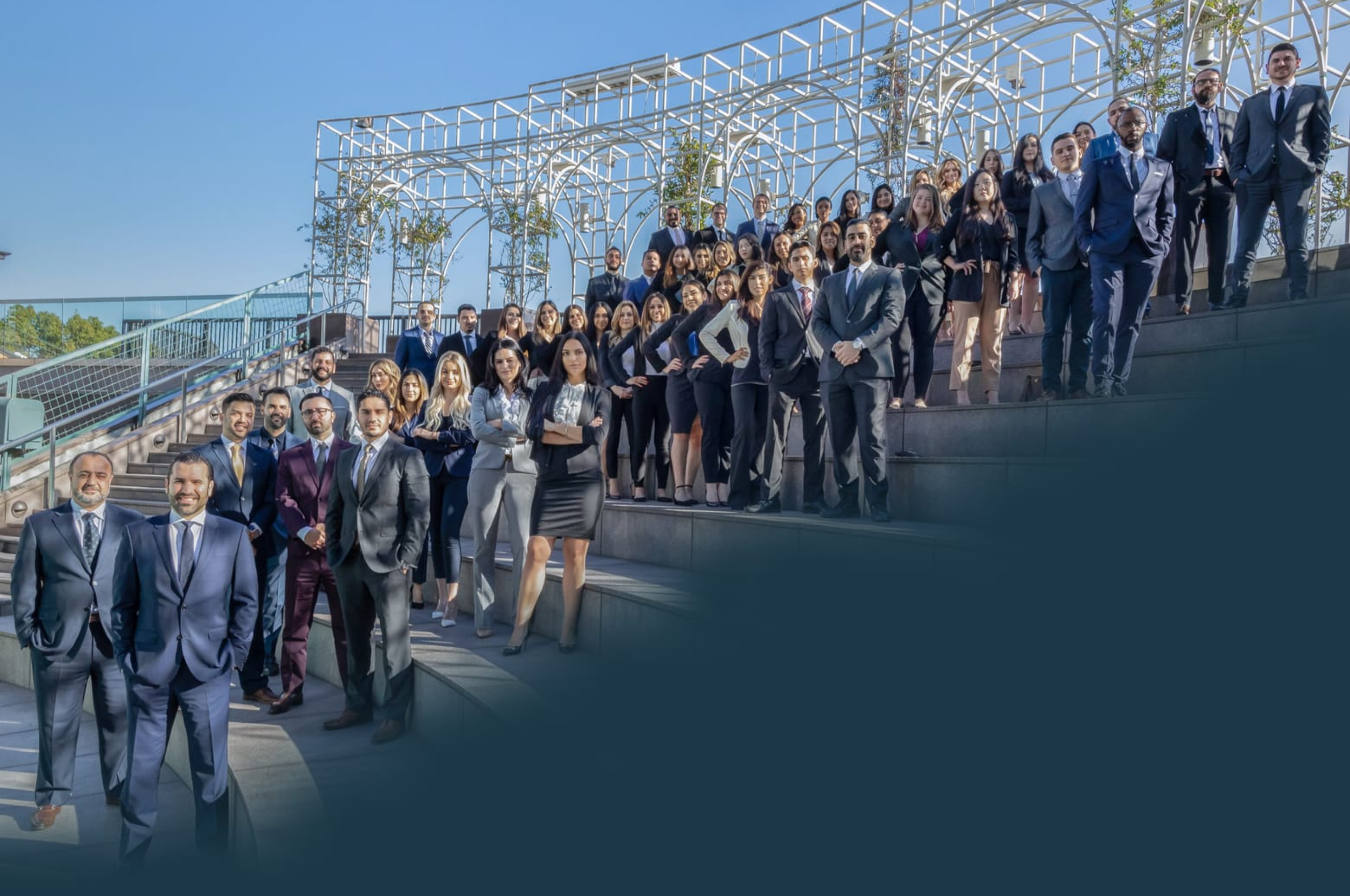 Bakersfield Burn Injury Attorney
How to Increase Your Insurance Settlement
According to the
Centers for Disease Control and Prevention (CDC)
, burns and fire-related accidents are the third leading cause of fatalities that take place at home. According to the National Fire Protection Association (NFPA), in the United States,
fire-related injury
may happen every 32 minutes, while a fatal fire-related injury happens every 142 minutes. In 2019 alone, there were 1,291,500 fires that caused 3,704 deaths and 16,600 injuries. These alarming statistics just goes to show how dangerous an eruption of fire can be and how it can impact the lives of thousands who are caught in one. The skin is an important organ that is responsible for many crucial bodily functions and is more than a covering for the body. Depending on the severity, many burn injury victims may lose their ability to fight disease and dehydration. The most severe burns can destroy skin elasticity, sweat glands, and hair follicles, which can cause serious issues with mobility and breathing. Many burn victims suffer from psychological scars, which can make it impossible to live a normal life. If you have suffered burn injuries in the city of
Bakersfield
because of someone's negligence, our experienced
Bakersfield burn injury attorneys
at West Coast Trial Lawyers will help you get the compensation you deserve for your losses. With our track record of recovering more than $1 billion in settlements for our clients, we are confident that we will deliver a good outcome to your case. Don't hesitate to contact our 24/7 legal team by calling
(661) 299-7554
or emailing
[email protected]
to schedule a free consultation at our
Bakersfield personal injury law firm.
Burn Injury Statistics
According to the American Burn Association and the
Centers for Disease Control and Prevention (CDC):
44 percent of burn center admissions were from fire or flame burns.
33 percent of burn center admissions were caused by scalding injuries.
9 percent of burn center admissions were caused by direct contact with a hot source.
4 percent of burn center admissions were for electrical burns.
3 percent of burn center admissions were for chemical burns.
Males account for $4.8 billion in medical costs and females account for about $2.7 billion.
Non-hospitalized burn and fire-related injuries costs are about $3 billion.
Liability in a Burn Injury Case
A Bakersfield burn injury lawyer will consider several factors when determining liability, such as how the burn happened and where it is located on a victim's body. These circumstances will help determine both liability and compensation. The location of a burn on a person's body matters. If a burn is located on a visible part of your body, such as on your face, you are more likely to experience embarrassment and emotional distress. For example, if a burn occurred on your face rather than on your arms, you will most likely be entitled to higher damages. Another important question to ask is whether the victim was injured by an accident or by a deliberate act. If the person who caused your burn injury acted with
malice or recklessness,
you may also be entitled to punitive damages, which are separate from the normal damages you would already be entitled to for your medical bills, lost wages, and pain and suffering. Punitive damages are rarely awarded and are only given to a burn injury victim when a defendant acted with extreme recklessness or intentionally tried to cause you harm.
More on Negligence and Burn Injuries
Negligence
is a
wrongful act
that can be committed by an individual, a company, or a group of people that causes harm to another. In order
to successfully pursue a burn injury claim
, a burn injury victim must prove that:
The defendant owed the burn injury victim a duty of care
The defendant failed to comply with this duty of care, and
The defendant's failure to comply with their duty of care was a significant factor that caused a burn injury victim's losses.
It is also important to mention that California is a
comparative negligence
state. This means that a burn injury victim who was partially responsible for a burn accident may still recover some damages. However, a burn injury victim's damages will be reduced by his or her degree of fault. An
example of negligence and burn injuries
: Sam is having drinks at a local beach with friends around a bonfire. Sam happens to have some fireworks in his pocket. Sam has been drinking and decides to light the fireworks. Rather than throw them into the sand, away from his friends, he throws them at Bob's feet. Sam doesn't want to hurt Bob. In his mind, Sam thinks it would be a great practical joke to scare Bob. Unfortunately, the fireworks landed in the bonfire. This causes an explosion that burns Bob's hands and face. In this example, Bob can file a personal injury claim against Sam. Sam would almost certainly be held liable for Bob's injuries and damages. Furthermore, Sam would likely have to pay for Bob's medical bills and lost wages. Since Bob's burns happened in visible and sensitive areas, Bob would possibly qualify for additional damages to compensate him for his pain and suffering and physical disfigurement. The above scenario is only one example of how a person can suffer a burn injury. Burn injuries can also be caused by defective products, as well. Please consult with an experienced Bakersfield burn injury lawyer to discuss whether the specific circumstances that caused your burn injury entitle you to file a personal injury claim.
West Coast Trial Lawyers Is Always Here to Help
If you have sustained burn injuries as a result of someone's negligence or deliberate acts of malice, you have the right to hold the guilty party responsible for your losses. A Bakersfield burn injury attorney at
West Coast Trial Lawyers
will help you recover compensation for the losses you have suffered. Reach out to our 24/7 legal team today by calling
(661) 299-7554
or emailing
[email protected]
to schedule a free consultation at our Bakersfield personal injury law firm.


They know what they're doing, very well. Not only did I not make a single phone call from the day I hired them, but I also received calls from their case managers and paralegals who want to make sure my treatment was going well. They whole team took care of me. Thank you WCTL for taking full responsibility of my case and getting me an amazing settlement.


I can say with confidence that this team is the best in the business. . . . Dean took the time to really listen and hear me out. He assured me that he was going to move mountains because he believed in me, and he ended up doing just that. I've never met a more focused and passionate attorney in my life. If you're looking for a firm that treats its clients with the utmost respect and care, calling WCTL is a no-brainer. I wouldn't think twice about working with them again in the future.