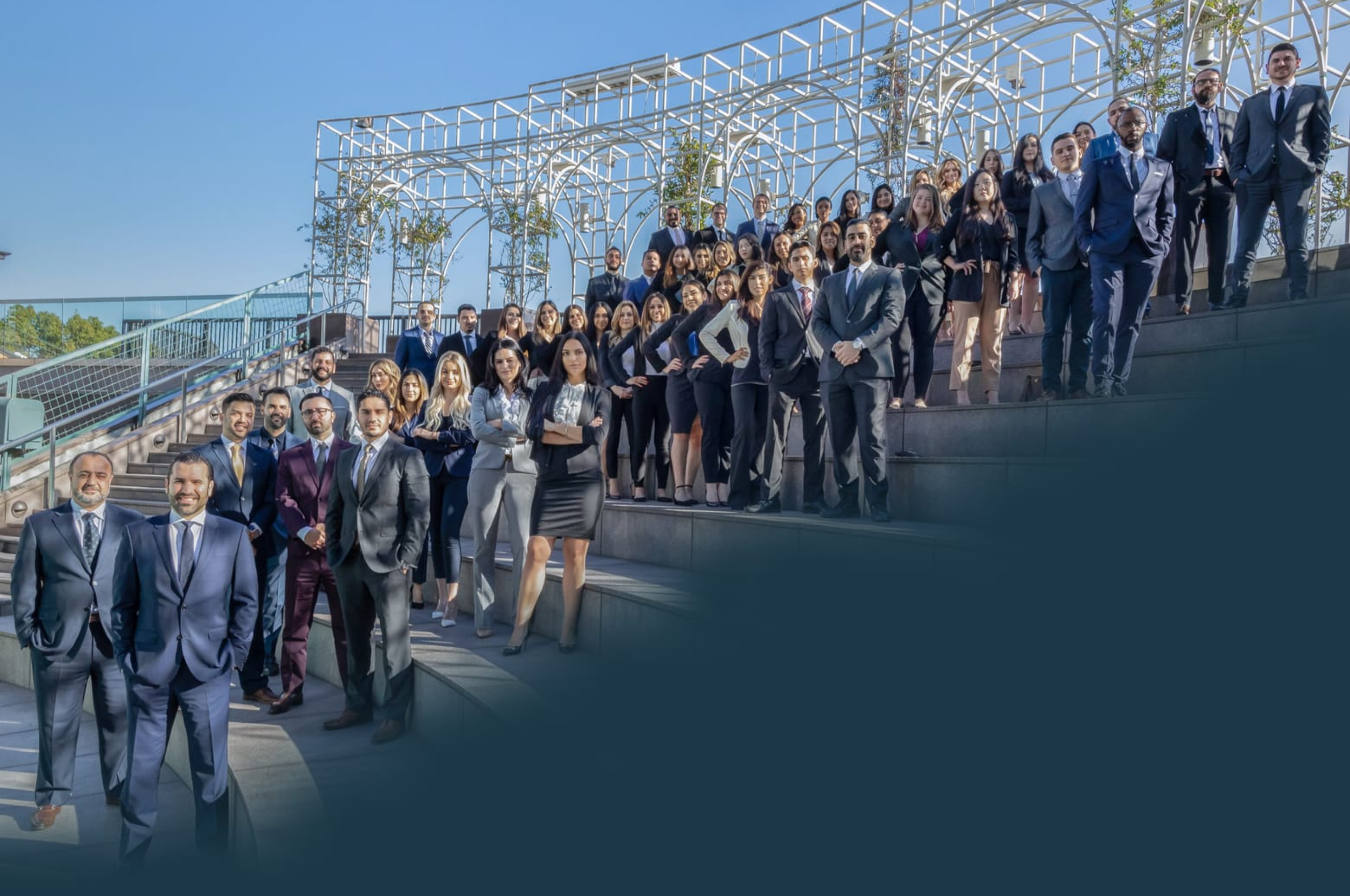 Pasadena Uber and Lyft Accident Attorney
Pasadena Rideshare Accidents Uber and Lyft are the most popular ridesharing services in California. They are both available to use in every city throughout the state, including Pasadena. With its convenient transportation services, these two companies have acquired over millions of users that use their apps on a daily basis. Many users access Uber or Lyft to go to work, university, or avoid driving while under the influence of alcohol. Even though Uber and Lyft offer a lot of benefits for users, it may also come along with some downsides, such as experiencing physical assault, sexual assault, and reckless driving resulting in an accident. If you were a victim of either scenario, it is highly urged to contact an experienced rideshare attorney to help you obtain compensation for your losses. At West Coast Trial Lawyers, our attorneys will provide you with legal assistance to ensure that you will have a high chance of winning your case. Our Pasadena personal injury law firm has won over 5,000 cases and more than $1 billion in settlements and judgments for our clients. We are confident that you will be satisfied with our services and the outcome of your case. We offer a free, no-obligation consultation with our Pasadena Uber and Lyft accident attorneys. Contact our 24/7 legal team to schedule a free consultation by calling (626) 412-8157 or emailing [email protected]. What Protections Does Uber Offer?
To protect its workers and passengers, Uber provides:
Friends and family follow. Uber authorizes friends and family to check on your route. This comes in handy in situations where friends or family feel the need to check up on you to make sure that you have safely made it to your destination.
Rating system. The passenger is asked to rate the driver based on their driving and communication skills. The driver is also given the opportunity to rate how well passengers behaved during the ride. If the passenger has a low rating for any reason, they are no longer permitted to use the app. If the driver has a low rating, they will get fired.
In-app assistance. In case of emergencies, Uber has established a built-in feature that will send your trip information instantly to local authorities.
GPS tracking. Uber keeps records of all the trips and routes users have taken. This will help with complaints being sent in by passengers regarding a bad experience they may have had. It may also be used for emergencies.
Partner Injury Protection. Uber offers Partner Injury Protection insurance to rideshare and delivery drivers. Benefits include:

Up to $1,000,000 for medical expenses relating to the accident. There is no deductible or copay.
Up to $500 a week for temporary total disability.
Up to $500 a week for continuous total disability.
Up to $50,000 for accidental death.
Up to $150,000 for survivor benefits.
Up to $200,000 for accidental dismemberment.
Auto Insurance. Uber provides protection against reckless drivers and uninsured/underinsured drivers.
Cash value for the car. With a $1,000 deductible, you are able to get your car insured for the cash value.
Uber decal. Drivers are required to place a decal on the right side of the windshield. This will make it easier for a passenger to identify their assigned Uber driver.
Vehicle inspection. Drivers must get their cars checked once a year or every 50,000 miles. This is done to make sure that drivers operate vehicles that are in good condition and are capable of taking passengers to their selected locations.
Background check. Drivers are expected to pass an annual background check. They will not be eligible to drive until this has been completed.
Age restriction. Drivers are not permitted to accept ride requests from minors.
Can I Sue Uber?
Uber Driver
If you work under Uber as a driver, you are allowed to sue the company. In fact, there are many ongoing lawsuits that have been filed against Uber. However, the attention of the media has been primarily caught by a pending national class action lawsuit. Drivers want compensation because Uber has been allegedly committing acts of misconduct against them. The issue of employee misclassification is serious, and based on what Uber drivers have reported, the rideshare company has not properly distributed tips and has not offered employee benefits.
Uber Passenger
Any injuries or damages can be compensated by filing a lawsuit against the at-fault Uber driver. To file a lawsuit, you will need to hire an Uber accident attorney. They will guide you through the process of strengthening your claim, negotiating with insurance companies, and getting you the compensation you deserve. If you were injured as a passenger, you will be covered by
Uber's commercial liability coverage.
If the damages you suffered exceed the drivers' personal insurance coverage, then Uber's policy will cover the remaining amount. If the driver was either uninsured or underinsured, Uber's policy will still cover losses that are up to $1 million per accident.
How Much Compensation Can I Get From an Uber Settlement?
There is no tried and tested way to make an accurate prediction about how much money you may recover from an Uber settlement. In some instances, the plaintiff's damages are measured along with liability. To get a better understanding regarding available damages, it is best to hire an experienced Uber accident attorney.
Contact Us
If you were involved in an Uber or Lyft accident,
West Coast Trial Lawyers
has Pasadena Uber and Lyft accident attorneys that have over 60 years of collective legal experience in handling personal injury cases. We will make sure you get maximum compensation for any damages caused by the accident. This includes
medical bills
, property damage,
lost wages
,
emotional distress
, and pain and suffering. Reach out to our 24/7 legal team by calling
(626) 412-8157
or emailing
[email protected]
to schedule a free, no-obligation consultation at our Pasadena personal injury law firm.


They know what they're doing, very well. Not only did I not make a single phone call from the day I hired them, but I also received calls from their case managers and paralegals who want to make sure my treatment was going well. They whole team took care of me. Thank you WCTL for taking full responsibility of my case and getting me an amazing settlement.


I can say with confidence that this team is the best in the business. . . . Dean took the time to really listen and hear me out. He assured me that he was going to move mountains because he believed in me, and he ended up doing just that. I've never met a more focused and passionate attorney in my life. If you're looking for a firm that treats its clients with the utmost respect and care, calling WCTL is a no-brainer. I wouldn't think twice about working with them again in the future.