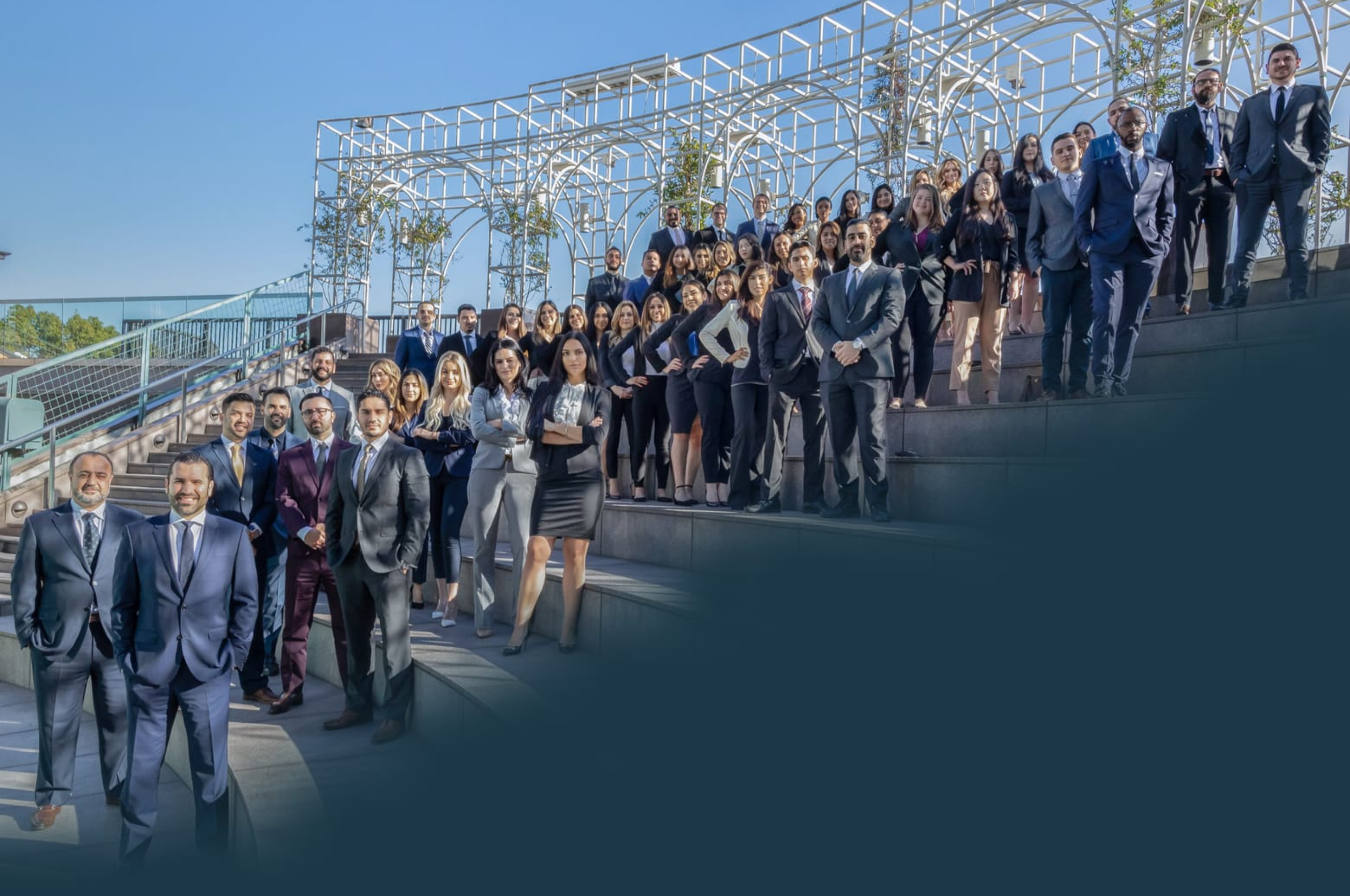 Solana Beach Dog Bite Attorney
What Are California's Laws Against Dog Bites?
Dogs are adored by millions of people. They show a tremendous amount of love, happiness, and loyalty to their owners. This is primarily why people choose them as their ideal pet to take care of. However, those who make the decision of owning a dog may not be entirely aware of how difficult it can be to properly train them. It is a dog owner's responsibility to make sure they are raising their dogs to be well-behaved, especially when they are out in public. Unfortunately, there are owners who do the complete opposite. Many of them decide to give their dog an aggressive personality. Reasons may vary as to why they choose to do this. Under some circumstances, this can help owners stay protected from getting harmed by a stranger or a robber. On the other hand, it can risk the lives of other strangers who are walking on the street or playing at the park. An owner must find common ground on finding an appropriate method of dog training without giving the dog the mindset to always attack strangers. If an owner fails to do this, then they will face serious liability for any injury or death their dog is responsible for. If you are a victim of a dog bite and would like to sue the owner due to their negligence, West Coast Trial Lawyers has
Solana Beach dog bite attorneys
with over 60 years of collective legal experience in handling personal injury cases. We have successfully acquired over $1 billion in settlements and judgments for our clients. Our team strives to make sure you get the maximum compensation you deserve for your losses. If you would like to schedule a free, no-obligation consultation at our
Solana Beach
personal injury law firm,
please contact our 24/7 legal team by calling
(858) 283-5917
or emailing
[email protected]
.
Factors Contributing to a Dog Bite Case
Under
California Civil Code Section 3342
, a dog owner is held liable for:
A victim suffering injuries that were caused by a dog bite.
A victim getting bit in a public area or while lawfully being on private property.
Any other behavior the dog exhibits is not implemented into this law. For example, Ryan was reading a book at the park. Suddenly, a dog jumped on him and left minor scratch marks on his face. Since Ryan did not suffer from any dog bite injuries, this statute will not apply. Instead, California's
negligence rules
will be applied. Therefore, Ryan must show proof that the dog owner's negligence is the reason why he suffered an injury.
One Bite Law
The state of California does not follow the "one bite rule." This is due to California's strict liability against dog bites. The victim is not required to show proof of the dog's aggressive behavior, being bit by the same dog prior to the recent altercation, or if the dog owner showed any negligence. California may implement an added
duty of care
towards a dog owner if their dog has a history of exhibiting
violent conduct
.
Owners are required to train their dogs to behave, especially in public. If the owner fails to do this, then they will face harsh consequences.
Strict Liability
California is identified as a strict liability state. A dog owner will not escape liability if their dog bites someone regardless of whether or not they were aware of the dog's aggressive behavior. According to strict liability, a dog owner will be held liable for damages caused by a dog bite, whether the dog had or had not bitten the victim before. If you were a victim of a dog bite, you must only show proof of the incident occurring in a public area or lawfully on someone's private property. In certain circumstances, the victim is not obligated to show proof of the dog owner being negligent.
Available Damages
Dog bite victims will be entitled to compensation for their losses. This includes:
Medical Expenses
Lost Wages
Property Damage
Psychological Counseling
Scarring
Physical and/or Vocational Therapy
Loss of Limb(s)
Lost Earning Capacity
If the victim is killed by a dog, then their surviving family members may be entitled to these damages on behalf of their loved one. This type of claim would be filed as a
wrongful death
case and can potentially provide the family members with additional damages.
Statute of Limitations for a Dog Bite Lawsuit
Every state has a statute of limitations. This places a deadline for personal injury claims. A dog bite is considered a personal injury case. The statute of limitations
to file a lawsuit for a dog bite is two years.
The victim must file a claim from the initial date of the incident. If they exceed the given time period, then they will no longer be able to sue the dog owner, unless they qualify for an extension.
California Leash Law
California enforces very strict leash laws. It is considered
illegal to have a dog leashed to any type of stationary objects
, such as poles, fences, and trees without providing any food, water, or shelter. A dog owner is allowed to tie, chain, or fasten their dog, but in a very short period of time. The owner must not take longer than is necessary to complete a temporary task. Those who violate this law will be guilty of an infraction or a misdemeanor. When it comes to the length of a leash, it may differ in each city. Locations, such as Long Beach, allow a leash to be up to 8 feet, while
Solana Beach requires up to 6 feet
. If dog owners fail to obey the rules, they may face strict fines of up to $1,000. Dogs may be unleashed if they are on their owner's property or yard. Unleashed dogs may also run around in the dog park. Once they leave these areas, they must be leashed. If the dog owner chooses to keep them unleashed, then they may face penalties, such as harsh fines for any damages they were at-fault for.
Contact Us
If you are a dog bite victim and need legal assistance,
West Coast Trial Lawyers
has experienced Solana Beach dog bite attorneys that will help you recover compensation for your losses. We offer a free consultation at our Solana Beach personal injury law firm. Reach out to our 24/7 legal team by calling
(858) 283-5917
or emailing
[email protected]
.


They know what they're doing, very well. Not only did I not make a single phone call from the day I hired them, but I also received calls from their case managers and paralegals who want to make sure my treatment was going well. They whole team took care of me. Thank you WCTL for taking full responsibility of my case and getting me an amazing settlement.


I can say with confidence that this team is the best in the business. . . . Dean took the time to really listen and hear me out. He assured me that he was going to move mountains because he believed in me, and he ended up doing just that. I've never met a more focused and passionate attorney in my life. If you're looking for a firm that treats its clients with the utmost respect and care, calling WCTL is a no-brainer. I wouldn't think twice about working with them again in the future.