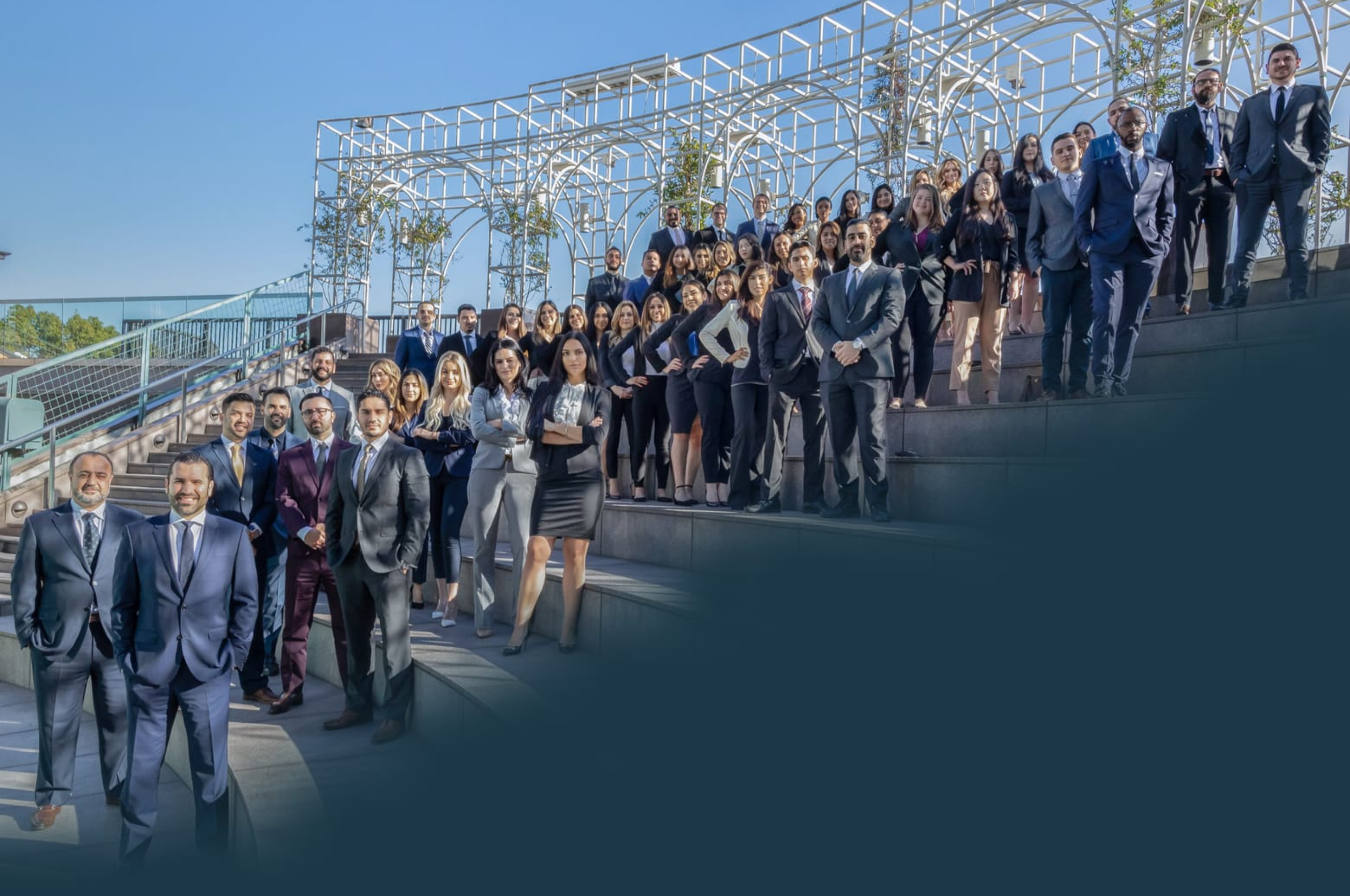 Riverside Uber and Lyft Accident Attorney
Get Legal Insight From Our Knowledgeable Riverside Rideshare Attorneys on Safety Tips for Passengers Using an Uber or Lyft
The concept of ridesharing has become so popular in California that companies, such as Uber and Lyft, have now incorporated it into our daily routines. These ridesharing companies have introduced us to a new, convenient way of traveling. However, not everything is as great as it may seem.
With reports surfacing of Uber and Lyft incidents ranging from motor vehicle collisions to sexual assault cases, it has made passengers start to reconsider using ridesharing services in fear of becoming the next victim. If you were a victim to either occasion, you may be eligible to receive compensation.
At West Coast Trial Lawyers, we have experienced Riverside Uber and Lyft accident attorneys who are readily available to assist you with your case. We have won over 5,000 personal injury cases and recovered more than $1 billion in settlements for our clients. Due to our success, we have been acknowledged as one of the top personal injury law firms in Riverside. 
To schedule a free, no-obligation consultation at our Riverside personal injury law firm, contact our 24/7 legal team by calling (951) 393-1299 or emailing [email protected].
Uber and Lyft Safety Tips for Passengers
To stay on the safe side, it is highly recommended for passengers to follow these tips:
Stay inside when requesting your ride. It is best to stay inside a building while you wait, especially when you are in unknown or dark areas. As always, your app will let you know when your ride has arrived.
Know the car. Double check the car before you get inside. Be sure that it is the correct driver by checking the license plate number and verifying the driver's name. Most drivers usually display the app on their phone and have it in plain view. You can quickly verify the driver's photo by asking to see their phone. It is important to authenticate your driver as there have been several instances where someone has been murdered or kidnapped by a fake Uber or Lyft driver.
Sit in the back seat. Sitting in the back seat allows you to have access to two exits.
Tell a friend. If your destination is far or if you are in an unfamiliar area, it may be a good idea to share the details of your trip with a friend or loved one. When you click on "share status" while using the app, the driver's information, such as their name and license plate number, will be sent to the person of your choice.
Do not share your personal information. Your driver does not need to know your phone number or if the place you're being dropped off at is your home. The app protects your personal information by giving you an anonymous number, which is for your own safety.
Wear a seat belt. As always, it is safer to buckle up. According to the Centers for Disease Control and Prevention, wearing a seat belt is still the best way of reducing injuries or saving a life while in a car accident.
Keep a clear mind. Both Uber and Lyft are popular ridesharing services that are used to get home after a night of drinking. However, getting too drunk can be dangerous for you and the driver. Unfortunately, not all rideshare drivers are good people as there have been cases of alleged rape when it comes to drivers taking advantage of intoxicated passengers.
Protect yourself. Don't be afraid to get out of the car. Always trust your instincts. If you sense your driver is under the influence, or if he or she is sitting in the car with a friend, it might be a good idea to cut your ride short.
Steps a Passenger Should Take After an Uber or Lyft Accident 
To better prepare yourself from the possibility of getting involved in an Uber or Lyft accident, you should consider following these steps:
Check on others. If possible, try to check on those who were involved in the accident. If you notice any damages or injuries, contact the police right away.
Call 911. They will arrive at the scene of the accident and create an official police report. Paramedics may also be present to provide immediate medical attention to those who need it.
Exchange contact and insurance information. Speak to the other party(ies) involved in the collision. Make sure you obtain their contact information, insurance information, and driver's license number(s).
Acquire witness information. Check to see if there are any witnesses nearby. If you notice any, you should ask for their consent to have them involved in your case. If you get an approval, you should get their contact information. Witness testimonies can help strengthen your case.
Gather evidence. Take photos or video footage of injuries, damages, and the location of where the accident took place. Make sure to also request a copy of the official police report. Lastly, you should document what happened, before, during, and after the impact.
Do not speak to any parties involved in the accident. Do not speak to any adjusters and do not contact Uber or Lyft. Any information you discuss with another party, such as the insurance or ridesharing company, can and will be used against you.
Reach out to an experienced Uber or Lyft accident attorney.  Don't allow Uber, Lyft, or any insurance company to handle your claim. They will often try to get you to settle for less than what you deserve. Instead, get in touch with an Uber or Lyft accident attorney. They will help you file a claim, negotiate with insurance companies, and get you the compensation you deserve.
Contact Us
If you have sustained injuries in Riverside as a result of an Uber or Lyft accident, a Riverside personal injury attorney at West Coast Trial Lawyers can help you recover economic and non-economic damages, including medical bills, property damage, lost wages, pain and suffering, and more.
Contact our 24/7 legal team today by calling (951) 393-1299 or emailing [email protected] to schedule a free, no-obligation consultation at our Riverside personal injury law firm.


They know what they're doing, very well. Not only did I not make a single phone call from the day I hired them, but I also received calls from their case managers and paralegals who want to make sure my treatment was going well. They whole team took care of me. Thank you WCTL for taking full responsibility of my case and getting me an amazing settlement.


I can say with confidence that this team is the best in the business. . . . Dean took the time to really listen and hear me out. He assured me that he was going to move mountains because he believed in me, and he ended up doing just that. I've never met a more focused and passionate attorney in my life. If you're looking for a firm that treats its clients with the utmost respect and care, calling WCTL is a no-brainer. I wouldn't think twice about working with them again in the future.