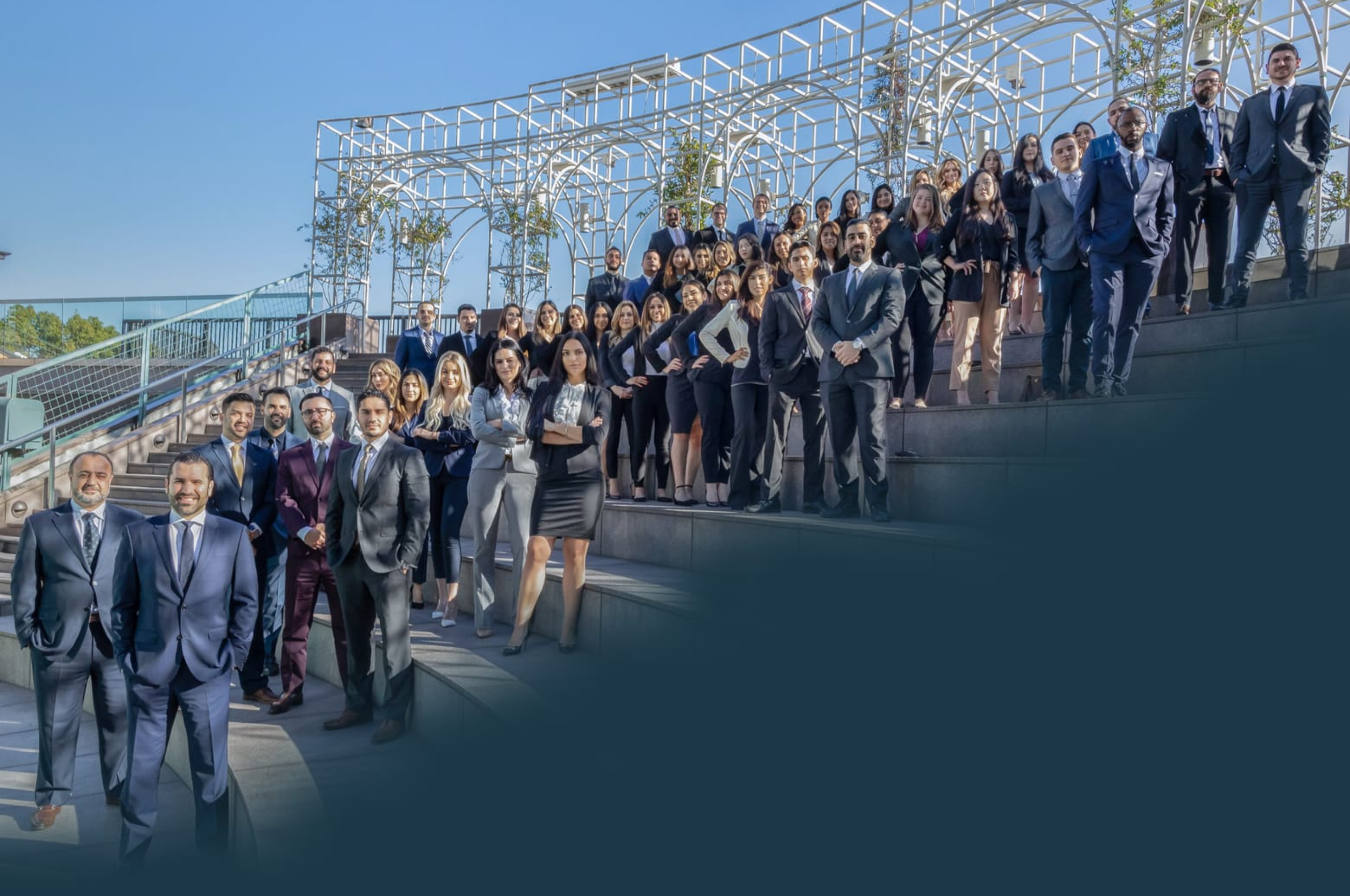 Pasadena Motorcycle Accident Attorney
Common Causes of Motorcycle Accidents in Pasadena
Pasadena Motorcycle Accident Cases
As Pasadena motorcycle accident lawyers, we see different types of incidents that are reported quite often. The most recent incident occurred in May of 2021. The motorcyclist was hit by a driver who was making a left turn. Unfortunately, left-hand turn motorcycle accidents are very common. According to federal data, 36 percent of motorcycle accidents are caused by vehicles making a left turn ahead of a motorcycle. Drivers are expected to carefully check their surroundings prior to making turns or lane changes. However, many of them do not care enough to check properly or forget to look at their blind spots.
If you were a victim of a motorcycle accident and would like to file a lawsuit against the driver at-fault, West Coast Trial Lawyers has skilled Pasadena motorcycle accident attorneys with over 60 years of collective legal experience in handling personal injury cases. We have won over 5,000 cases and acquired more than $1 billion in settlements and judgments for our clients. Due to our success with client satisfaction, we have been ranked as one of the top personal injury law firms in Pasadena.
Contact us today by calling (626) 412-8157 or emailing [email protected] to schedule a free, no-obligation consultation at our Pasadena personal injury law firm.
Common Causes of Pasadena Motorcycle Accidents
There are several factors that can contribute to a Pasadena motorcycle accident. This includes the following:
Speeding. In 2019, 33 percent of all motorcyclists involved in a fatal accident were speeding. Unfortunately, many motorcyclists take advantage of the built-in speed of a motorcycle. This can make it difficult for a motorcyclist to properly control their vehicle, thus increasing the chances of a collision from occurring.
Intoxication. 29 percent of fatal motorcycle accidents in 2019 involved motorcyclists who had a blood alcohol concentration (BAC) at or above 0.08 percent. Since alcohol can cause vision impairment and lack of awareness, it can become difficult for a motorcyclist to properly control their vehicle, thus making it highly likely for them to get involved in an accident.
Road hazards. Motorcycles are smaller and less stable in comparison to cars. Due to this, they are more vulnerable to road hazards, such as potholes, debris, and faulty pavements.
Lane splitting. This typically occurs when a motorcyclist is driving between two lanes. There are various accident risks that can happen if a rider engages in lane splitting, such as having very close distance with another vehicle and limited space to move. In some cases, a driver may not expect a motorcyclist to pass by during traffic. While the driver attempts to make a lane change, they could accidentally slam into a motorcyclist that is trying to lane split. In Pasadena, lane splitting is legal. However, the motorcyclist must do this in a safe manner. Failure to do so may result in an accident, which the motorcycle could be held partially or fully responsible for.
Head-On Collision. This generally happens when a motorcyclist and another vehicle are going at high speeds. Either vehicle can lose control and crash straight into each other. Since a car has more protection than a motorcycle, the rider will likely sustain severe injuries or death after slamming into the ground.
Left-hand turns. As previously mentioned, left-hand turns are one of the most common causes of a motorcycle accident. A driver is expected to observe the road carefully prior to making a left-hand turn. Failure to do so can result in the driver crashing into a motorcyclist behind them.
How to Avoid Pasadena Motorcycle Accidents
Since there are several dangers associated with riding a motorcycle. As accident lawyers, we see different types of motorcycle crashes in Pasadena.
It is always important to know what you should do to prevent yourself from getting in harm's way.
Wear protective gear. Since motorcycles do not offer enough protection for the rider, it is important to wear clothing that will protect you from enduring severe injuries in an accident. This includes wearing a helmet, goggles, gloves, boots, jacket, and long pants.
Keep your motorcycle in good condition. Make sure to do regular maintenance checks on your motorcycle in case of any damages or defects.
Remain in your lane until it is necessary for you to make a lane change. Avoid occupying two lanes or speeding to pass by other vehicles. You are risking both your life and those surrounding you on the road. If you need to change lanes, you must check to see if it is safe to do so. If it is, you may proceed to change to a different lane.
Avoid road hazards. There are several road hazards that could create dangerous conditions for a motorcyclist. Make sure to keep an eye out for faulty pavements, debris, poor weather conditions, and potholes.
Know what you are capable of doing. Do not exceed the limits of what you can handle. Make sure that you comply with road rules, as well.
Get professional training. Practice makes perfect. The more you train, the better you will be at riding your motorcycle.
Avoid being under the influence of drugs or alcohol. Do not ride your motorcycle if you have consumed drugs or alcohol. Motorcycles already have the capacity to reach high speeds, so it is important to make sure that you are able to properly control your vehicle to avoid accidents. Additionally, motorcycles are difficult to control, which is why you must remain mentally and physically stable for your own safety.
We also serve the cities and areas around Pasadena:
Arcadia
Alhambra
Azusa
Monrovia
Duarte
Rosemead
South Pasadena
San Gabriel
Temple City
Glendora
La Canada Flintridge
Altadena
Sierra Madre
La Crescenta Montrose
El Monte
Irwindale
Contact Us
If you or a loved one were involved in a motorcycle accident in Pasadena, West Coast Trial Lawyers has Pasadena motorcycle accident attorneys that have extensive experience in handling personal injury cases. We will make sure that you receive the maximum financial and emotional compensation you deserve.
Our Pasadena personal injury law firm is available on a 24/7 basis. Contact us today by calling (626) 412-8157 or emailing [email protected] to schedule a free, no-obligation consultation with our knowledgeable, compassionate, and caring legal team.


They know what they're doing, very well. Not only did I not make a single phone call from the day I hired them, but I also received calls from their case managers and paralegals who want to make sure my treatment was going well. They whole team took care of me. Thank you WCTL for taking full responsibility of my case and getting me an amazing settlement.


I can say with confidence that this team is the best in the business. . . . Dean took the time to really listen and hear me out. He assured me that he was going to move mountains because he believed in me, and he ended up doing just that. I've never met a more focused and passionate attorney in my life. If you're looking for a firm that treats its clients with the utmost respect and care, calling WCTL is a no-brainer. I wouldn't think twice about working with them again in the future.