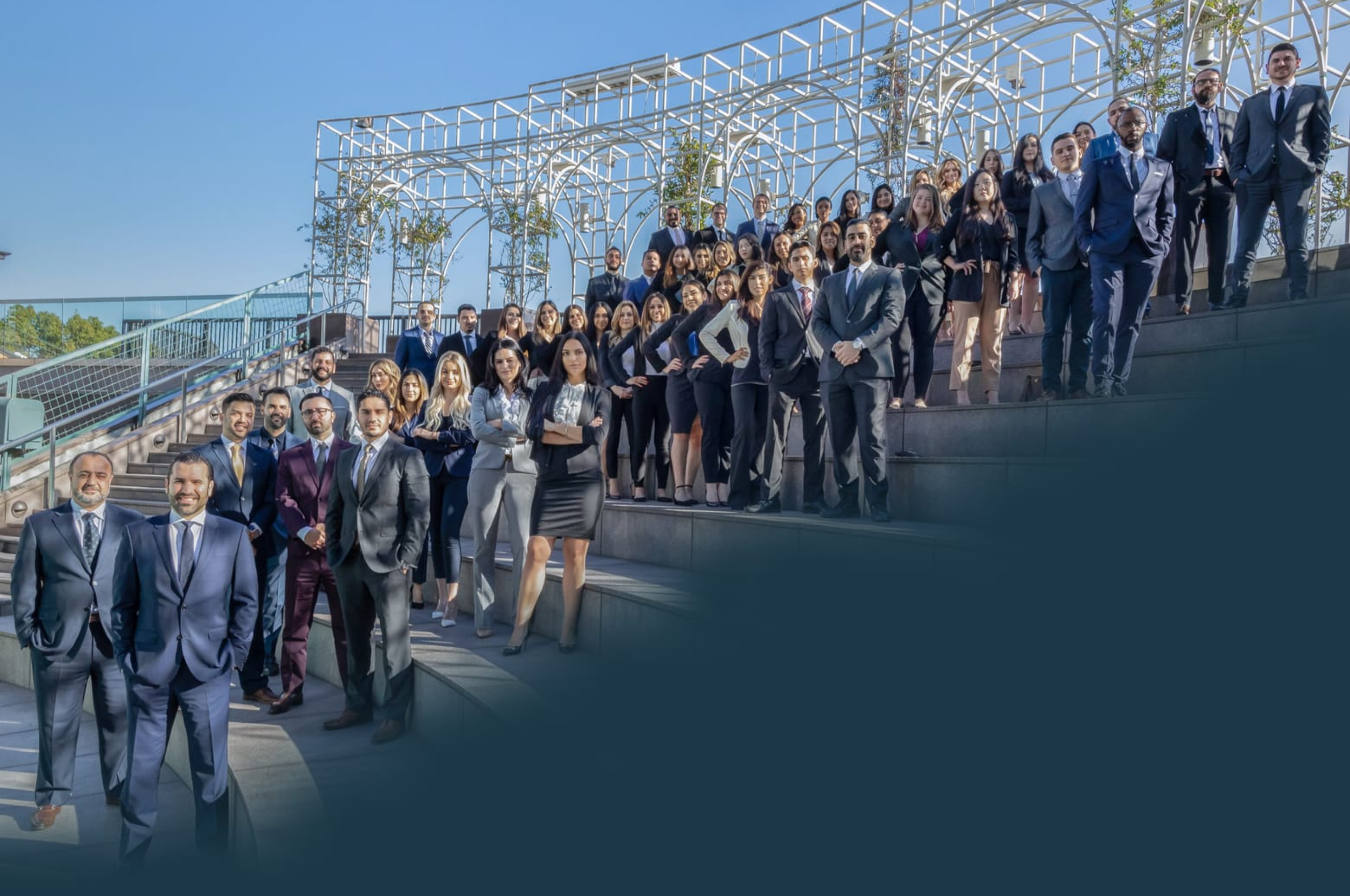 Pasadena Car Accident Lawyer
West Coast Trial Lawyers Handles Several Types of Car Accident Cases: Contact Us Today to Schedule a Free Consultation
Pasadena has a population of 141,029 citizens. On average, car ownership is 2 cars per household, which means that over thousands of drivers occupy the roads on a daily basis. With so many people going from one place to another, the chances of a car accident are always rising. Nearly every week, a car accident with injuries or death is reported.
If you were a victim of a car accident, it is important to take legal action against the party at-fault. At West Coast Trial Lawyers, our Pasadena car accident attorneys are available 24/7 to handle personal injury cases. We have won over 5,000 cases and acquired more than $1 billion in settlements and judgements for our clients.
Reach out to our Pasadena personal injury law firm today by calling (626) 412-8157 or emailing [email protected] to schedule a free, no-obligation consultation with our knowledgeable, caring, and compassionate legal team.
Types of Car Accidents We Handle
Multi-Car Collisions. This type of accident can occur in two different ways. Cars driving at high speeds on busy freeways or interstates are more likely to make contact with other vehicles nearby. Slow drivers may also get into this type of situation. Those traveling at lower speeds on roads or highways can trigger other drivers to cut off or pass by the slow driver by committing negligent acts, which can result in an accident.
Head-On. Having the front end of two vehicles impact one other could cause the driver and passenger(s) to suffer from various injuries, such as:

Whiplash
Neck injury
Head injury
Herniated discs
Ligament tears
Broken bones
Scratches or deep cuts
Bruises

Rear-End. This generally occurs when a driver is following too closely behind another vehicle or is not paying attention to the road while they are driving. Common injuries that occur with this type of accident include:

Bruises
Whiplash
Spinal cord injury

Side-Impact. This takes place when the front of a car slams into the side of another car. Side-impact collisions, sometimes known as t-bone collisions, typically happen when a vehicle drives through a red light or is out of control.
Hit and Run. When a driver flees the scene after hitting a pedestrian, it is classified as a hit and run. For this type of collision to occur, the driver may have been speeding, distracted, or lost control of the vehicle. This is one of the most common types of car accidents that occur on a weekly basis and it is especially egregious.
Sideswipe. When a car slams into the side of another vehicle, it could result in both drivers sustaining injuries. This situation often occurs when a driver loses control of their car and is typically associated with dangerous lane changes.
Common Types of Car Accident Injuries
There are several types of injuries that are caused by a car accident, with some being more common than others, including:
Head Injuries. This may vary depending on the level of impact. Some head injuries are minor while others are severe. Sudden jerking motions after a collision can result in the driver shifting their body in an unnatural way. This may cause the driver to experience muscle strains around the neck and back area. Furthermore, the head may also be affected. If the driver's head aggressively hits the steering wheel or side window, they will most likely suffer cuts, bruises, internal bleeding, or a traumatic brain injury (TBI).
Broken Ribs. Ribs are a sensitive part of the body. Even if they were impacted by a light or moderate collision, they still have a chance of getting damaged. A broken rib injury can result from the driver being slammed forward, backward, or sideways after being hit by another vehicle or object. Individuals that break or crack their ribs are expected to undergo a self-healing process that will last up to two months.
Arm and Leg Injuries. If the driver was hit by a side-impact collision, their arms and/or legs may slam against their car door. Since there is limited space in the driver and passenger seats, knee injuries are also expected to occur. For the driver and passenger sitting in the front, possible areas where they could make forceful contact include the windshield, steering wheel, glove compartment, or side windows. Those in the back seat could get thrown into the seats in front of them, fly into the windshield, or slam into the side windows.
Internal Bleeding. This is a very serious matter that needs to be addressed as soon as possible. If internal bleeding is not treated on time, the individual may endure life-threatening conditions. If the individual feels uneasy or indifferent after the accident and suspects internal bleeding, it is highly recommended to make an appointment to get checked by a doctor. They will run several tests to determine a diagnosis.
Post-Traumatic Stress Disorder (PTSD). Besides experiencing a physical injury, drivers may also suffer from a mental injury, too. Fear, nervousness, and anxiety are common types of mental issues that individuals often deal with after getting into a car accident. They may also have a difficult time trying to perform basic, everyday activities. It is important for victims of PTSD to seek medical attention for treatment purposes.
Contact Us 
If you or a loved one were victims of a car accident, West Coast Trial Lawyers has experienced Pasadena car accident attorneys who will help you get the compensation you deserve for your losses, including medical bills, lost wages, property damage, pain and suffering, and more.
To schedule a free, no-obligation consultation at our Pasadena personal injury law firm, contact us by calling (626) 412-8157 or emailing [email protected].


They know what they're doing, very well. Not only did I not make a single phone call from the day I hired them, but I also received calls from their case managers and paralegals who want to make sure my treatment was going well. They whole team took care of me. Thank you WCTL for taking full responsibility of my case and getting me an amazing settlement.


I can say with confidence that this team is the best in the business. . . . Dean took the time to really listen and hear me out. He assured me that he was going to move mountains because he believed in me, and he ended up doing just that. I've never met a more focused and passionate attorney in my life. If you're looking for a firm that treats its clients with the utmost respect and care, calling WCTL is a no-brainer. I wouldn't think twice about working with them again in the future.