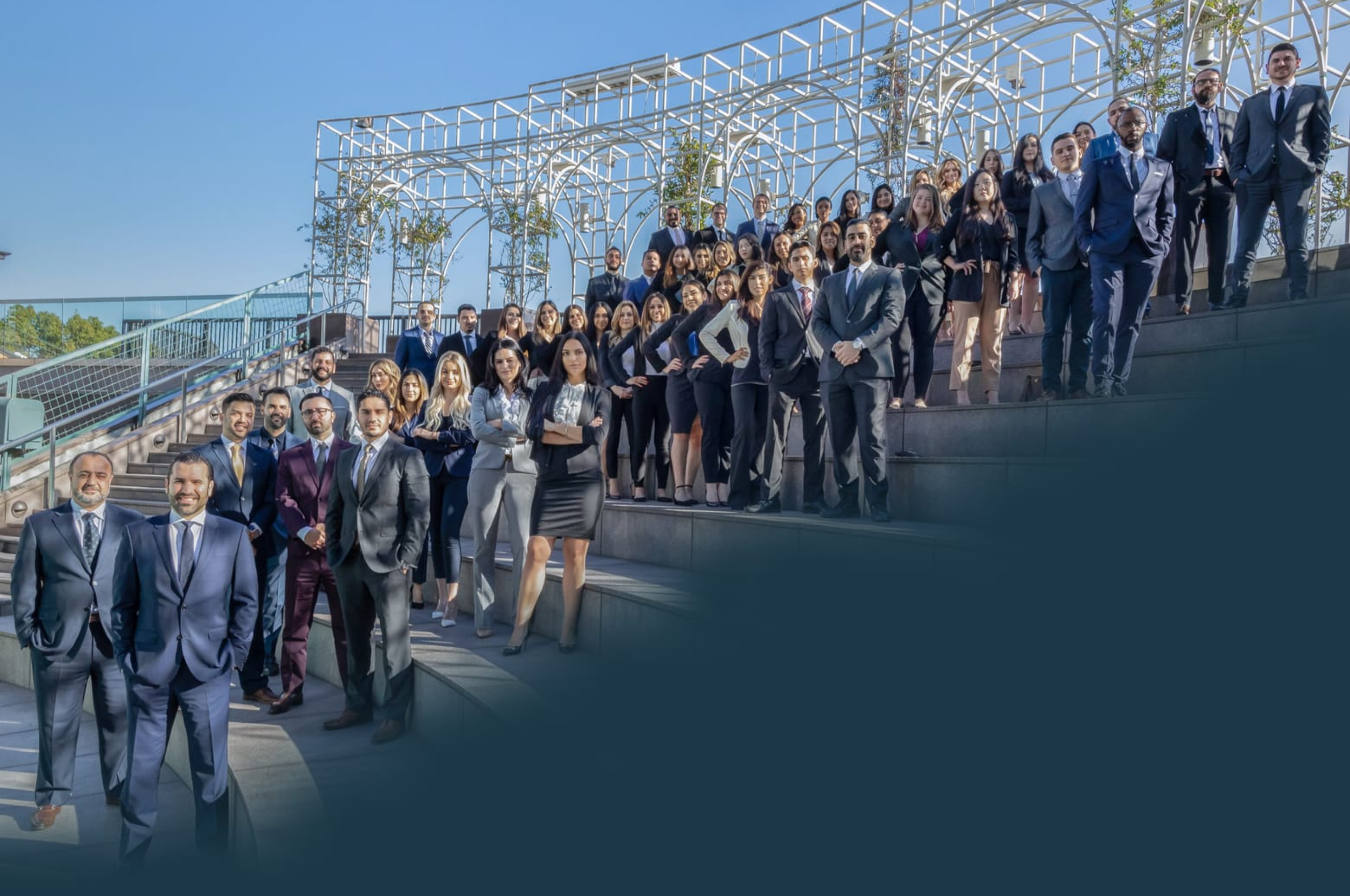 Glendale Wrongful Death Attorney
Get Legal Insight on How to Handle a Wrongful Death Case From Our Experienced Personal Injury Attorneys
Going through the wrongful death of a loved one is very difficult to cope with. Facing an unexpected passing can create a life-changing experience for those closest to the victim. If you have endured the loss of a loved one, please accept our deepest condolences.
During this tough time in your life, you may be wondering if there is any way to get closure. You may be eligible to file a lawsuit against the individual at-fault for the loss of your loved one. The victim's heir(s) are granted the right to seek compensation for economic and non-economic damages that were caused by the wrongful death.
At West Coast Trial Lawyers, our Glendale wrongful death attorneys have over 60 years of collective legal experience in handling wrongful death cases. Our team has won more than 5,000 cases and has acquired over $1 billion in settlements for our clients. Due to our achievements, we have been acknowledged as one of the top personal injury law firms in Glendale.
Contact our 24/7 legal team by calling (818) 839-8800 or emailing [email protected] to schedule a free, no-obligation consultation at our Glendale personal injury law firm today.
Who Can Sue for Wrongful Death?
A wrongful death claim can be filed by a representative of the victim who passed away from a wrongful death. Under California Penal Code 377.60, there are selected individuals that are allowed to file a wrongful death claim. This includes:
The surviving spouse. The decedent's spouse is often the first person recognized to have the capacity to sue.
Children or issue of the decedent. Where there is no spouse or if the spouse is unwilling or unable, the children can sue. There is no requirement that these can be only children from the decedent's latest marriage. Any child of the decedent can sue.
Dependent minors. It is possible in certain situations where the decedent is married that both they and their spouse died. In this case, their minor children who have lived in the decedent's home for at least 6 months can sue.
The putative spouse. A putative spouse is one that has not been shown to be legally married to the decedent. Under the law, this may be the surviving spouse of a void or voidable marriage that is found to have believed in good faith that the marriage was valid. Such a spouse may sue.
Children of the putative spouse. If it is shown that the children of the putative spouse are financially dependent on the decedent, they may sue.
Stepchildren of the decedent. Where it is demonstrated that the stepchildren were financially dependent on the decedent, they may sue.
Parents of the decedent. If the parents of the decedent can demonstrate economic reliance or dependence on the decedent, they will be entitled to sue. For instance, they can show that the decedent was an important source of household support for them before their death.
If there is no surviving spouse or issue. In this situation, anyone who would be entitled to the property of the decedent by intestate succession can sue. This widens the pool of potentially eligible persons to include siblings, aunts, uncles, nephews, nieces, or any other person that may stand a chance of inheriting the decedent.
Who to Sue for Wrongful Death
Anyone who took part in causing a wrongful death can be sued. Examples of potential suspects include:
The person who is at-fault for causing a motor vehicle collision.
A manufacturing company who is at-fault for producing defective products.
Government agencies failing to provide warning signs for road hazards.
A person who illegally sold alcohol to an underage customer or an already impaired customer. Alcohol can cause the teen to have a lack of awareness of their surroundings. There is no telling what kind of trouble the teen could be put in from being under the influence of alcohol that can result in his or her death.
Damages for Wrongful Death
Representatives of the deceased victim may be granted damages for the losses they suffered if it can be proven that negligence caused the wrongful death. The victim's heir(s) may receive economic and non-economic damages relating to the death of their loved one.
Available economic damages include:
Loss of Earning Capacity
Funeral and Burial Costs
Available non-economic damages include:
Pain and Suffering
Loss of Enjoyment of Life
What Is the Statute of Limitations for a Wrongful Death?
You are given two years to file a lawsuit from the initial date of the death or when you first found out about it. If you exceed this time period, you will lose the right to file a claim. However, there are a few exceptions that may apply. The plaintiff must be:
A minor,
In jail,
Legally insane,
Living out-of-state, or
Disabled.
You should hire an experienced personal injury attorney to help you get started on your claim. They will guide you through the process of strengthening your claim, along with making negotiations with insurance companies to get you the compensation you deserve for your losses.
Proving Wrongful Death
Once a wrongful death lawsuit is filed, the plaintiff must show evidence of the at-fault party's negligence contributing to the death of their loved one. This includes the following:
Duty of care. The plaintiff is expected to prove that the defendant owed a duty of care to the deceased victim.
Breach of Duty of Care. The plaintiff must provide evidence of the defendant breaching their duty of care.
Causation. The plaintiff is required to prove that the defendant's reckless or careless actions caused the accident and subsequent death.
Burden of Proof
The plaintiff is expected to show convincing evidence to the judge and jury. If they succeed in doing so, then the allegations made against the defendant will be considered truthful. This will give the plaintiff a better chance of winning the case. However, if the plaintiff does not provide enough convincing evidence, the defendant may win.
The role of the burden of proof primarily depends on whether the case is classified as civil or criminal. For civil cases, the standards are set lower for a plaintiff. On the other hand, with criminal cases, you must provide a substantial amount of proof against the defendant.
When it comes to defendants, they are not required to prove anything to the judge or jury. If the plaintiff is not successful in making a convincing statement on why the defendant is guilty, then the defendant will win the case without having to present their evidence. However, the defendant can resort to an affirmative defense. This will cause a reverse effect between the plaintiff and the defendant.
Contact Us
If your loved one was a victim of wrongful death and you are interested in pursuing legal actions against the party at-fault, West Coast Trial Lawyers has experienced Glendale wrongful death attorneys that are readily available to provide you with legal assistance.
To schedule a free consultation at our Glendale personal injury law firm, contact our 24/7 legal team by calling (818) 839-8800 or emailing [email protected].


They know what they're doing, very well. Not only did I not make a single phone call from the day I hired them, but I also received calls from their case managers and paralegals who want to make sure my treatment was going well. They whole team took care of me. Thank you WCTL for taking full responsibility of my case and getting me an amazing settlement.


I can say with confidence that this team is the best in the business. . . . Dean took the time to really listen and hear me out. He assured me that he was going to move mountains because he believed in me, and he ended up doing just that. I've never met a more focused and passionate attorney in my life. If you're looking for a firm that treats its clients with the utmost respect and care, calling WCTL is a no-brainer. I wouldn't think twice about working with them again in the future.