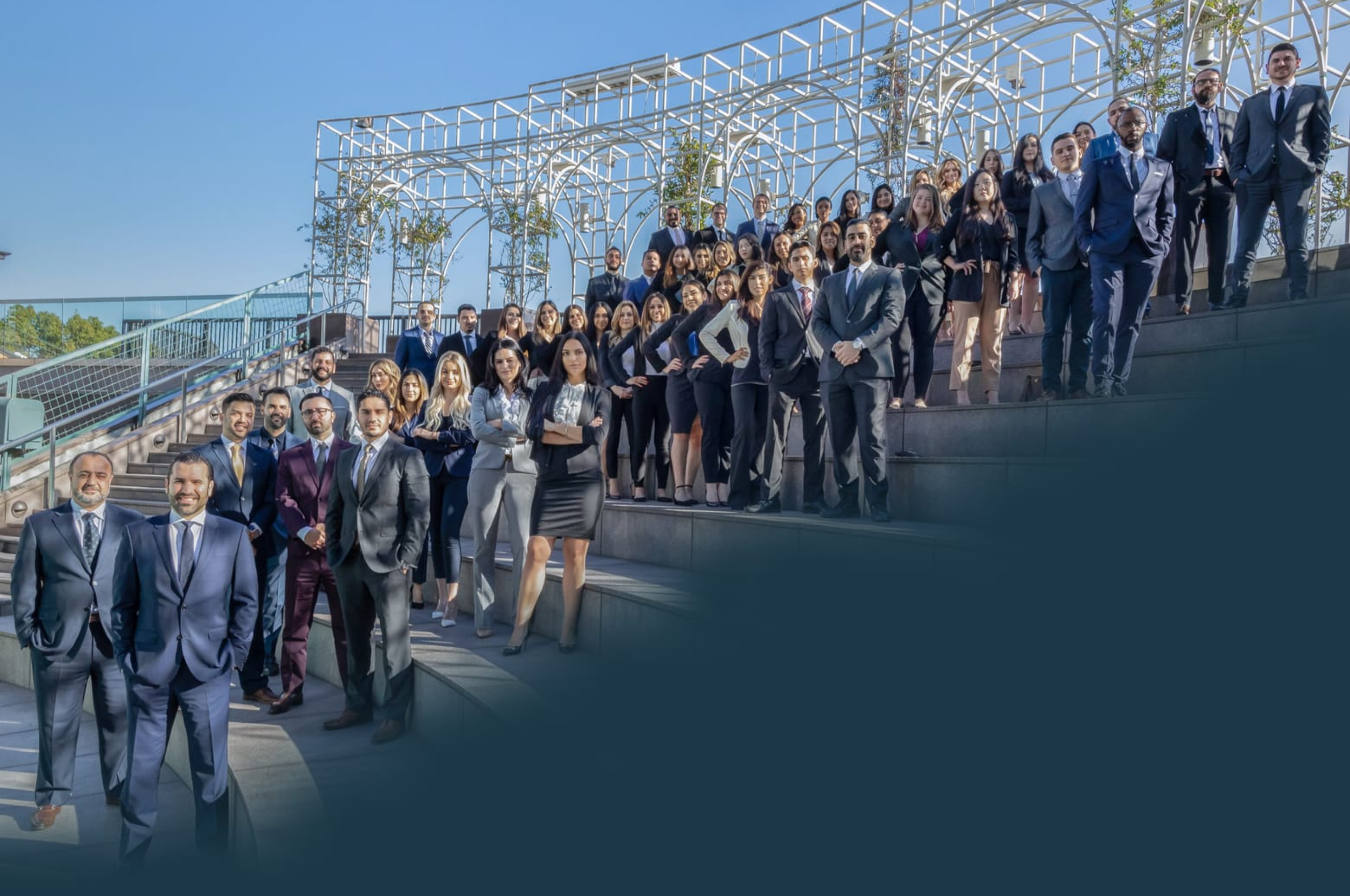 Glendale Food Delivery Accident Attorney
Get Legal Insight From Our Glendale Food Delivery Accident Attorneys on Food Tampering Laws
Food delivery services have become very popular, especially in
Glendale.
People like the option of staying home and having someone else get their food and/or drinks for them. Users can simply open an app, such as UberEats or Postmates, and choose what to order. Once the user completes their purchase, the app will provide them with an estimated time frame of when the food will be delivered. Even though food delivery drivers provide convenience, they also come along with some downsides. For example, food delivery drivers are responsible for delivering orders on time. If the driver is late, then they will get a bad review, which can increase the likelihood of getting fired. Due to pressure, some food delivery drivers may engage in negligent actions while on the road, such as speeding, disobeying traffic laws, and/or not paying attention to their surroundings. These actions can not only put them in danger, but others nearby, as well. Victims of a food delivery accident are urged to contact a personal injury attorney who specializes in food delivery accidents. At West Coast Trial Lawyers, our
Glendale food delivery accident attorneys
have over 60 years of collective legal experience in handling personal injury cases. With over $1 billion in settlements won for our clients, we have been recognized as one of the top personal injury law firms in Glendale. To schedule a free consultation at our
Glendale personal injury law firm
, contact our 24/7 legal team by calling
(818) 839-8800
or emailing
[email protected]
.
California Food Tampering Laws
It has been
reported
that nearly 54 percent of food delivery drivers have been tempted by the smell of a customer's food, while 30 percent have actually reached in to steal some for themselves. If the food becomes contaminated and causes the customer to become ill, the delivery driver may face legal repercussions. According to the
United States Department of Justice
,
Subsection (a) of 18 U.S.C. § 1365
"prohibits tampering or attempted tampering with any consumer product that affects interstate or foreign commerce, or with the labeling of, or the container for such a product. The tampering must be done with reckless disregard for the risk that another person will be placed in danger of death or bodily injury. Furthermore, tampering must be done under circumstances manifesting extreme indifference to the risk of death or bodily injury." California has a more specific law that applies to food delivery tampering.
Penal Code Section 347
indicates that those who intentionally put harmful or poisonous substances in food, drinks, medication, or pharmaceutical products may be found guilty of a felony that can grant a prison sentence of 2 to 5 years. If the customer suffers from severe injuries or dies after their food was tampered with, the individual at-fault will get three more years added to their prison sentence.
Symptoms of Food Poisoning
Food poisoning can range from mild to severe. Symptoms may vary depending on the type of bacteria that has entered your system. Common symptoms of food poisoning include:
Diarrhea
Fever
Upset stomach
Dizziness
Headaches
Vomiting
Stomach cramps
These symptoms may appear within hours or days later. Make sure to keep yourself hydrated if you are experiencing diarrhea and vomiting. You should drink a lot of water, along with other liquids containing electrolytes, such as pedialyte and gatorade. If your symptoms continue to worsen, you should reach out to a doctor or healthcare provider. They will run some tests to determine a diagnosis, including blood tests, stool tests, and possibly imaging tests. Once the diagnosis has been determined, the doctor will create a treatment plan that is most suited for your condition.
Contact Us
If you or a loved one were involved in a food delivery accident,
West Coast Trial Lawyers
has experienced Glendale food delivery accident attorneys that are available 24/7 to provide you with legal assistance. To schedule a consultation at our Glendale personal injury law firm, reach out to our legal staff by calling
(818) 839-8800
or emailing
[email protected]
.


They know what they're doing, very well. Not only did I not make a single phone call from the day I hired them, but I also received calls from their case managers and paralegals who want to make sure my treatment was going well. They whole team took care of me. Thank you WCTL for taking full responsibility of my case and getting me an amazing settlement.


I can say with confidence that this team is the best in the business. . . . Dean took the time to really listen and hear me out. He assured me that he was going to move mountains because he believed in me, and he ended up doing just that. I've never met a more focused and passionate attorney in my life. If you're looking for a firm that treats its clients with the utmost respect and care, calling WCTL is a no-brainer. I wouldn't think twice about working with them again in the future.