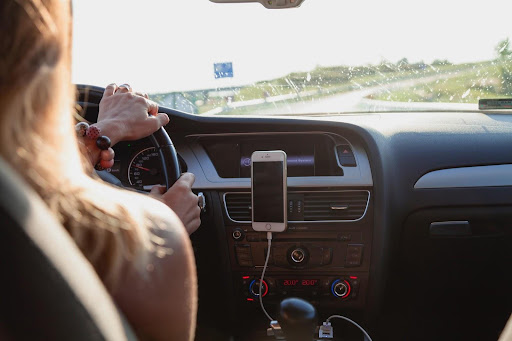 Postmates Insurance Policy for Food Delivery Accidents
Does Postmates Have Insurance for Food Delivery Accidents?
As the demand for having food delivered right to your door has gone up, especially during the pandemic, so has the demand for food delivery drivers. Just like the ridesharing business, companies, such as Postmates, have attracted millions of drivers across the country to work for them to deliver food. Postmates is one of the most popular food delivery services in California, followed by DoorDash and Grubhub.
Below, we will go further into details about Postmates and whether they offer insurance to their food delivery drivers. If you were involved in a food delivery accident, our expert food delivery accident attorneys at West Coast Trial Lawyers will help you get the compensation you deserve for your losses. 
To schedule a free consultation, please contact our 24/7 legal team by calling 213-927-3700 or filling out our quick contact form.
Postmates
According to data collected by Second Measure, meal delivery services saw year-over-year growth of 20 percent collectively through the end of June 2021. Millions of people turned to meal delivery services once the pandemic became more apparent. The demand for food delivery drivers began to increase. 
But just because you have your own car and pay the insurance every month doesn't mean you're good to go to work as a food delivery driver. Sure, your personal insurance would suffice to sign up for these independent contractor gigs, but in the event of an accident — like a car crash— you would probably end up getting the short end of the stick, since your insurance most likely wouldn't cover it.
Since doing these types of jobs requires an additional commercial or business use policy, your personal insurance most likely won't cover any damages. And since these companies don't usually cover their independent contractors, you'll likely end up in a tough position. 
In order to work for food delivery companies, drivers need a personal auto insurance policy that covers the commercial use of a car. The rates for business use of a car are significantly higher than the ones for personal use, and that is because the risks of being on the road increase due to: 
The frequency of driving
The time spent driving
Where one drives
The distraction issues related to keeping an eye on the order and the navigation 
Commercial and business use policies are designed to cover the risks when you use your personal car for commercial uses. Food delivery services are still a novelty, and the insurance industry is still adapting to the changes. That's why it's very important to check with your current insurance carrier on what your options are in terms of coverage if you're considering working as an independent contractor for food delivery services.
Even if you do it only part time, driving for Postmates is a commercial activity because you are using your car for business purposes. If you have an accident while you are online in the app, your insurance will probably not cover it given you used your vehicle for commercial purposes. 
Postmates Insurance Policy
Postmates requires drivers to keep an updated and personal automobile liability policy on the vehicles they use while working under the company. The insurance limit must be equal to or greater than the minimum requirements for the state where they are driving in. "Property damage sustained to your property in an accident is [the driver's] responsibility and should be addressed by your personal insurance carrier," their website explains. 
The company provides $1 million in excess liability to third party claims that will only come into play after the driver's personal auto insurance coverage has been exhausted. Moreover, they offer occupational accident insurance, which covers medical bills and lost income with an amount up to the policy limits. The following are benefits and protections a driver may receive under this insurance.
Accidental medical bills: Up to $1,000,000 with no deductible or co-pay.
Accidental death benefit: Up to $100,000.
Survivors benefit: Up to $100,000.
Continuous total disability: Up to $500 a week in on-demand service replacement earnings.
Temporary total disability: Up to $500 a week in on-demand services replacement earnings.
Accidental dismemberment: Up to $200,000.
Coverage for accidental death, survivors benefit, accidental dismemberment, and paralysis benefits are reduced if the driver is 65 years old or older. 
It must be noted Postmates will only cover the damages if the driver was on an active delivery, meaning after they selected "accept" on the platform and until the customer receives their order as logged by the platform. If you are offline, your personal insurance is your insurance policy. If you are online, but you haven't accepted a delivery request, again, your personal insurance is your insurance policy. 
As EntreCourier highlighted, "Most personal car insurance policies will not cover you in an accident while you are logged on to do delivery work for a third party app. That means that your insurance won't cover you, and Postmates won't cover you. Be very clear on this: if they are able to identify that you were logged in, not just on an active delivery, they will not cover any claim. If you are delivering for Postmates you need to make sure you have insurance that covers you."
Yes, business use add-ons and commercial insurance can be expensive. And though Postmates does a better job than other food delivery companies, it is essential that drivers ensure that they're covered properly in case of an accident. Injuries and property damages resulting from car accidents can easily rack up, and you don't want to end up having to cover it all on your own just because you weren't properly informed on the insurance you needed while delivering food for Postmates.
West Coast Trial Lawyers Is Here to Help
If you have sustained injuries as a result of a food delivery accident, our food delivery accident attorneys at West Coast Trial Lawyers can help you recover compensation for your losses, which includes medical bills, property damage, lost wages, and pain and suffering. 
Contact us today by calling 213-927-3700 or filling out our contact form to schedule a free consultation with our experienced, caring, and compassionate legal team.


They know what they're doing, very well. Not only did I not make a single phone call from the day I hired them, but I also received calls from their case managers and paralegals who want to make sure my treatment was going well. They whole team took care of me. Thank you WCTL for taking full responsibility of my case and getting me an amazing settlement.


I can say with confidence that this team is the best in the business. . . . Dean took the time to really listen and hear me out. He assured me that he was going to move mountains because he believed in me, and he ended up doing just that. I've never met a more focused and passionate attorney in my life. If you're looking for a firm that treats its clients with the utmost respect and care, calling WCTL is a no-brainer. I wouldn't think twice about working with them again in the future.